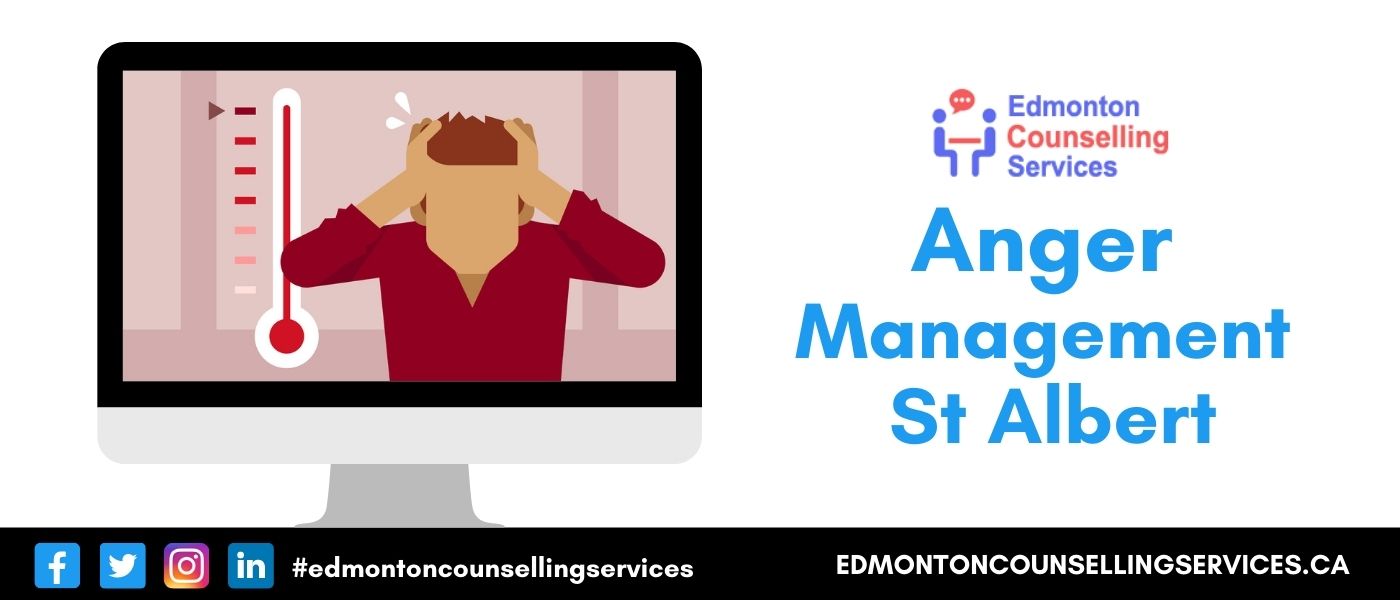 Anger Management St Albert
Every individual feels anger, but when it starts interfering in your life, your loved ones are getting hurt because of anger. You must learn anger management before it's too late.
When the court, employer, or partner tells you to get anger management training, don't take anger lightly. You must understand that it's time for you to take action and listen to them and take counselling.
But if you have doubts in mind about what this anger management counselling will bring into your life or why you should take it, let's read about it.
What is Anger Management Counselling?
The purpose of anger management counselling is to decrease both your emotional feelings and the physiological factors that anger causes. You can not avoid, or get rid of, the things or the people that trigger you, nor can you alter them, but you can learn to respond and control your reactions to the triggers.
Anger management counselling is all about learning the techniques and methods to handle anger practically so people won't get hurt by you. And when you feel angry so you can express your feeling without being destructive.
Anger management counselling teaches you to deal with anger in hard times and stay calm and act accordingly. You must understand that anger is destructive for you as well as for others.
Both external and internal events can cause anger. An individual could be angry at a specific person, such as a spouse, coworker, or manager, a cancelled flight, or a traffic jam. Your anger could be caused by worrying or brooding about your concerns or problems. Any memories of traumatic or enraging events can also initiate angry emotions. Let's understand its need and dynamics.
Anger Management Counselling St Albert
Anger has a destructive force that people can't handle instantly without proper knowledge and guidance, and that's why they stick with it and do something that causes them and others pain.
Once the person understands that their anger is causing their loved ones, they feel regret, which causes them stress, anxiety which later enhance the offence or disturb the mental health of individuals.
So, learning anger management helps you understand the various mental health conditions and teaches you how to deal with them separately.
Online Anger Management Counselling
Edmonton Counseling Services is located at 2923 66 St NW, Edmonton, AB T6K 4C1, Canada, provides in-person and Online anger management counselling. Online Anger management therapy is beneficial and popular among individuals. You can book an online counselling session with our counsellor, who'll help you manage your anger and reconnect with your friends and family.
It is highly effective, and you can take counselling from anywhere. However, you have to book counselling sessions for it. So, book a counselling session with our professional with the below button. If you noticed that your anger is getting out of control and impacts your relationships and essential parts of your life, you might consider counselling to learn how to handle it better. A therapist or other licensed mental health professional can work with you to develop a range of strategies and techniques for changing your behaviour and thinking.
When you talk to your therapist, tell them you have an anger problem that you want to work on and ask about their treatment therapy to anger management. Make sure this isn't only a basic program of action created to "put you in touch with your feelings and learn to express them"—that may be precisely what your problem is. With counselling, psychotherapists say, an outraged person can learn to manage anger in about 6 to 12 weeks, depending on the situation and the techniques and tools used.