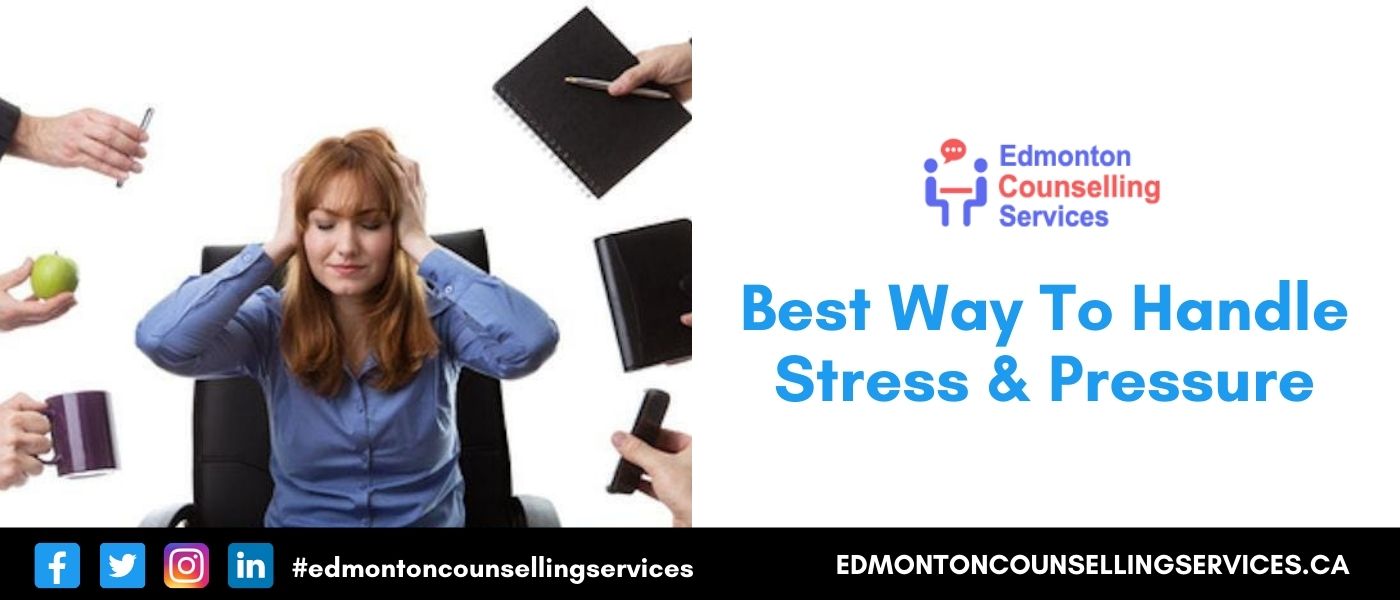 In This article today, we'll know about Best Way to Handle Stress and Pressure or How to Handle Pressure at Work. This article will give you advanced tips for managing pressure and stress in the workplace.
Best Way to Handle Stress and Pressure
Individuals should know how to handle pressure or stress to avoid getting affected by stress and have a good healthy life.
Effective stress management techniques can help you to overcome stress. However, other skills such as time management and anger management are also helpful in staying calm and focused on working.
Below are some tips that you can use to deal with stress and pressure in your workplace.
How To Handle Pressure at Work
Tip: Identity the root of stress: Identifying the origin of stress can give you insights into stress sources. Suppose you know what is causing you more stress; you may avoid or alter the situation to manage the stress.
Then you can get rid of that and become calm and positive; some common reasons for significant stress are Changing jobs. Moving places, heartbreak, Divorce etc.
Tip: Practice The 4 A's: Avoid, Alter, Adapt & Accept,
Avoid: It's difficult to avoid stressful situations that need to be handled immediately. But learning to say no will help you to avoid any conflict.
Alter: If you can't avoid any situations, try to alter them, change your way of communication be more polite to others.
Adapt: If you find yourself middle of a stressful situation and you cant avoid and change anything, Adapt to the problem and try to control your attitude.
Accept: Sometimes it's hard to Avoid, alter the stress such as heartbreak, death of a loved one, serious illness, recession. In this case, the best way is to accept things as they are.
Best Way to Handle Pressure
Tip: Take time for fun & Relax: You can reduce stress by craving some "me Time." Don't get so busy in the hustle and bustle of life.
Set aside time and relax
Do something enjoyable daily
Keep your sense of humor up
Practice some meditations
Tip: Maintain a Healthy life balance: Taking healthy meals and regular exercise can benefit you.
Set a healthy diet
Reduce caffeine
Limit Sugar
Avoid Alcohol, Cigarettes
Get Enough sleep
How Would You Handle Pressure at Work
Tip: Keep Moving: Doing Physical Activity or exercising is a stress reliever. It's not necessary to exercise or work out, but you can do any below.
Play music and dance around
Go for a walk or take your dog with you
Start cycling or join a cycling club
Play outdoor games with your friends or family
Tip: Reach out to others: Spending time with others is more calming than spending alone. You enjoy the face-to-face conversations—interaction with friends and family.
Spend time with a colleague after work
Volunteer in community work
Have diner or breakfast with friends
Call or text an old friend
Best Way to Deal with Stress at Work
Tip: Learn to Relieve Stress: The fastest way to reduce stress is manageable; take a Deep Breath to wait for a movement and feel. Listening to your favorite music or talking to your buddy can help you reduce stress faster.
Tip: Be Authentic: It's hard to be positive all-time and fake happiness. Accepting stress gives you a movement to realize that it's okay to be worried about something.
It is a part of life, and you can manage the stress later by using stress management techniques.
But if you feel you need help, you can always Book an Appointment with our professionals.
I hope these tips about Best Way to Handle Stress and Pressure or How to Handle Pressure at Work are helpful.