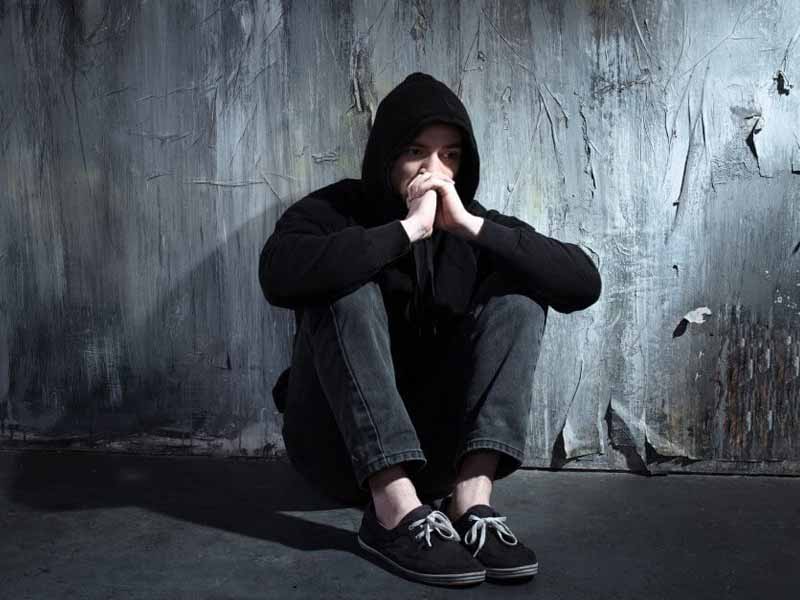 Understanding Depression
Depression Therapy
Depression Therapy; Have you been feeling low lately? Do you feel like you have no interest in your life or anyone else surrounding you? Do you think you have fallen prey to depression?  It is better to realize an issue and seek treatment rather than denying it and making it reach the point where depression becomes untreatable.
Many people don't even like to talk about their feelings and what's bothering them because they perceive them as normal feelings. But depression counseling has been proven to help such individuals.
What is Depression?
Depression has been recognized as a long-term feeling of sadness that is coupled with a loss of interest in life.  Depression is one serious but treatable disorder.
What does depression affect?
As depression is a mental disorder, there is a fluctuation and confusion of feelings that can have some physical changes. Sometimes some diseases can also trigger depression, such as cancer, diabetes, trigeminal neuralgia.
Who can be called depressed?
If a person seems to be distant lately, does not show interest in daily life, has little or energy to communicate, keeps to themselves, and has visible dark circles due to lack of sleep can be someone reeling with depression.
Signs of depression
Doctors and counselors have a series of depression screening questions that they ask while doing the physical examination. A person who is diagnosed with depression has some or all of these points;
Long span of sad feelings, throughout the day, almost every day, weeks, and even months.
See no enjoyment and fun in things that were once their best entertainment.
Significant and sudden change in weight and appetite, it can be higher or lower.
Sudden change in the sleep cycle, insomnia almost every other day.
Physical fatigue and unexplained problems also feeling of restlessness.
Have no energy to get anything done.
Severe feelings of hopelessness, guilt, and worthlessness.
Difficulty in making a decision.
May have negative feelings such as wanting to die, commit suicide, or self-harm.
Types of Depression
There are seven common types of depression, categorized based on their checklist and time frame. All have one point in common, feeling of long-term sadness.
Major Depression:
If you have at least five or all of the checklist points for over two weeks, then you may be diagnosed with major depression.
Lack or loss of interest in activities.
Sudden weight change.
Insomnia or excessive sleep.
Sluggish, restless, slow brain feeling.
Having fatigue all the time.
Feeling worthless and guilty.
Decision making and focusing is a challenge.
Suicidal thoughts.
Persistent Depression Disorder:
If you have depression that has lasted for two years and you have had these symptoms. Then you will be diagnosed with Persistent depressive disorder:
Change in appetite.
Excessive sleep or insomnia.
Having low energy levels.
Have no or less self-esteem.
False hopes.
Difficulty in focusing or making a decision.
Bipolar disorder:
Also marked and manic depression, Have severe fluctuations of moods from high to low and when in the low phase. You will have symptoms of that seen in major depression.
Seasonal Affective Disorder:
For short SAD, common to happen in winters; it goes away as spring and summer arrive. Symptoms are similar to major depression.
5. Psychotic disorder:
Such people have the symptoms of major depression but along with some psychotic symptoms;
• Hallucinations.
• Paranoia.
• Delusion
6. Situational Depression:
When a person feels depressed, for when they have to manage stressful situations such as death, loss, or failure, it is also known as stress response syndrome.
Atypical Depression:
It is the opposite of persistent depression; it is more of an amplifier. And gets better with one happy event.
Excess appetite and eating.
Excessive sleep.
Heaviness in chest and arms.
Oversensitive to criticism.
How to cope with your depression
Depression can be hard to cope with on your own, but here are a few things you can do;
Find yourself a good depression counselor, visit them for as long as they want, even if you don't feel like sticking to the program.
Open up to your friends about how you feel and how you need their support.
Join a gym or go out for a walk so that you can quickly doze off.
Make sure you take 10 minutes out for your care, including hair wash, mirror time, dressing up, and cleaning.
Try to join a support group; you won't feel alone.
Get medical help see a depression therapist for depression therapy.
Depression has become a problem worldwide, every age group is affected by it, and it needs to be taken seriously.  Depression is treatable, but it needs will and medical guidance. The Edmonton counseling services provide depression therapy; Cognitive behavior therapy, CBT, has been proven to help patients lower their negative thought, elevate their moods and help them overcome depression.
Depression Therapy