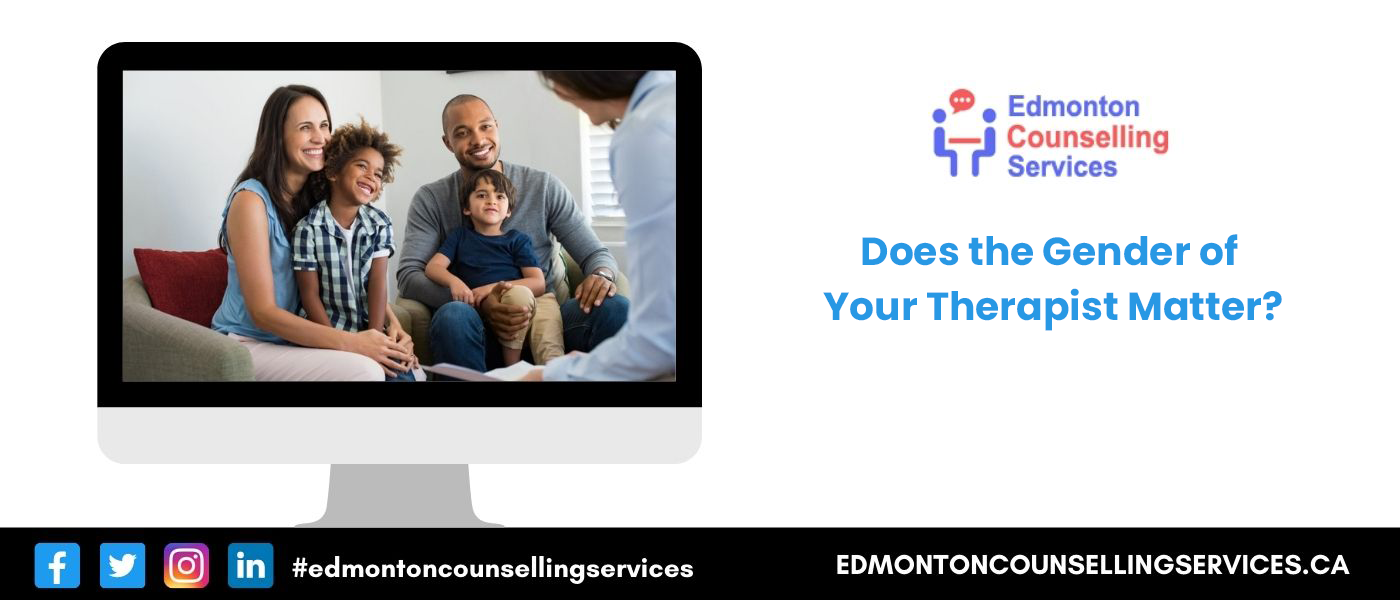 Does The Gender of Your Therapist Matter?
It is crucial to find a therapist that is the best fit for you or your loved one; often, the underlying insecurities and fears people have about therapy revolve around the image of their therapist.
It is entirely normal to have unsettling or confusing feelings about whether to choose a female therapist or a male one and mainly if the type of topics mentioned in your therapeutic sessions includes sexuality, gender identity, and sexual orientation.
Importance of Comfort
Comfort is a critical factor in a successful therapy session, and although in theory, the gender of your therapist has no relation to their effectiveness as a therapist or their ability to understand your problems, it is a fact that many individuals have a particular preference when it comes to the gender of their therapist. This is likely because it is an unspoken belief that, depending on what we are talking about, a therapist of one gender may not truly understand what we mean.
Further on, it also depends on the type of client you are dealing with; for instance, when dealing with a child, there are situations when having a female or male therapist matter to the parent or have a significant impact due to the child's pre-existing ideas. This is why the gender of the therapist can affect the initial comfort level of the client.
Rationally, we must recognize that a female therapist can genuinely help a male or female client and a male therapist can entirely understand a female or male client. However, it is true that if an individual comes into their session with a preconceived notion or bias about the therapist based on their gender, it does have the potential to affect the treatment if not dealt with.
Why may someone have a preference?
An individual may feel more comfortable speaking about intimate experiences with a person they believe has gone through something similar.
But beyond that, some people who have unfortunately suffered past abuse or trauma may be cautious of opening up to someone of the same gender as the former or current abuser. For example, a female survivor of domestic violence or sexual abuse in a heterosexual setting may not feel relaxed continuing their therapy with a male therapist as it could be too stressful and trigger unpleasant memories.
All therapists are taught to be sensitive to their patients' various identities and requirements; however, the increased comfort of the client can make it easier to establish trust, which allows the next steps of the therapeutic journey to be smoother.
To Conclude
It is essential to be aware that gender is not a distinguishing characteristic of a good therapist. A well-trained therapist, regardless of the gender they identify as, is an individual that has had the appropriate training in psychodynamics, human development, life cycles, and psychotherapy techniques. They are skilled in listening and helping their patients open up and come to terms with their reality and experiences. In fact, therapists are invariably cognizant of their associations with a patient and about a patients' opinions and feelings about them.
In the end, if you do have a personal preference in terms of the gender of your therapist, you have the right to request it and have it answered.
It is not easy to choose the right therapist, and if at any point of your therapeutic journey, you feel uncomfortable, regardless of whether that's because of gender or any other problem, a good therapist will respect and value your feelings, so you should share them