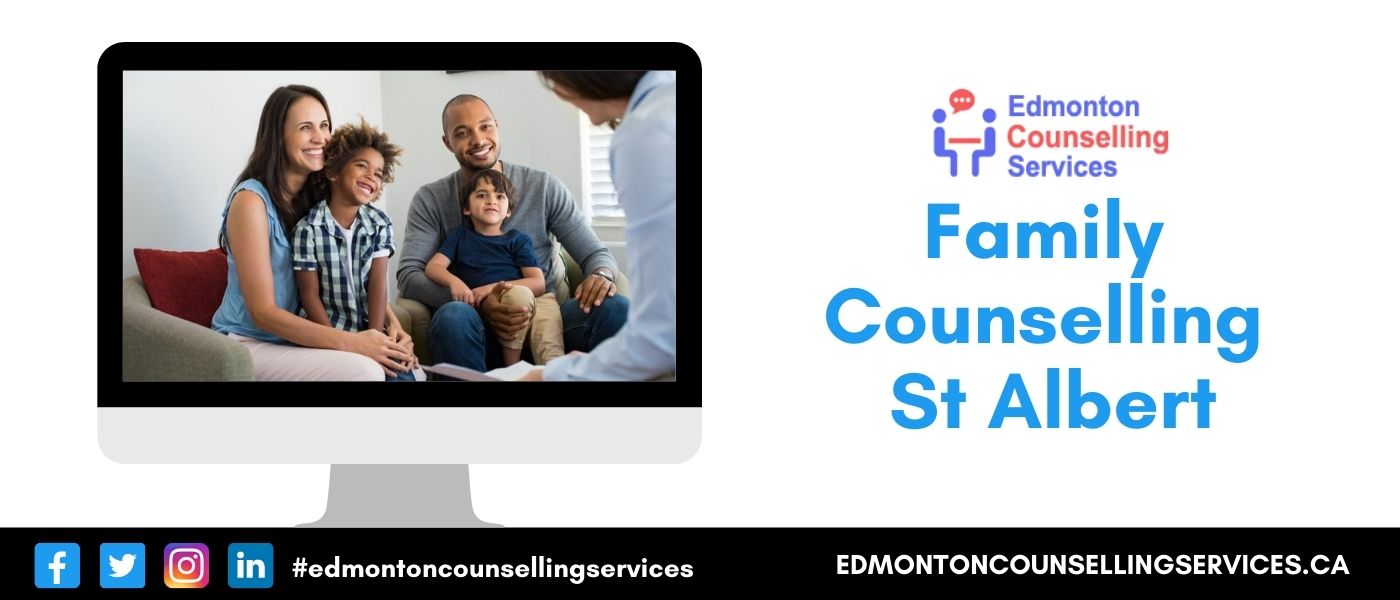 Family Counselling St Albert
Family counselling is designed to address the specific issues that are disrupting the entire family. It can be grief or loss, a difficult period, major transition, mental or behavioural health issues.
Family therapy can help family members to learn techniques and exercises from cognitive therapy, behaviour therapy, interpersonal therapy, other individual therapy.
In family counselling, the term "family" does not mean to be a blood relation. In this context, "family" can be anyone who is in "long-term relation" can be the family and can attend the counselling sessions.
Types of Family Counselling
There is some common type of family counselling that people can take as per their requirements.
Structural
Systemic
Strategic
Bowenian
Structural: In this therapy counsellors join the family to learn and observe them to enhance the ability of the family. In structural counselling, parents are in control and some boundaries are set for both Children and adults to help them get better.
Systemic: In this therapy counsellors are distant and they allow the family members to dig deeper into their issues and problems as a family to understand and work on a resolution with the help of counsellors. These counselling methods refer to the unconscious communications and meanings behind the behaviours of members.
Strategic: In this therapy counsellors hold the power that helps other family members to interact and communicate more effectively. This counselling is base to change the way family members interact with each other and adjust their behaviour and communication towards others.
Bowenian: This therapy is based on two concepts (Triangulation: Distress third party by talking), (Differentiation: Become less emotionally reactive in family relation). This family counselling is suitable for the situation where individuals cannot or do not want to involve.
What is the family counsellor's treatment area?
There is some common treatment area in which family counsellor work.
Substance Abuse
Marital Conflicts
LGBTQ Issues
Domestic Violence
Infertility
Depression & Anxiety
Grieving
Child Behavioral Problems
What is the goal of family counselling?
The goal of family counselling is to resolve the mental health issues that family members are facing, Emotionally and psychologically.
The family counsellor guides family members towards a healthy life, better communication, solving family issues, and helping them to understand each other in difficult situations.
What is the benefit of Family Counselling?
Family can always benefit from professional mental health counsellors. As they help each family member to learn and understand their issues. That also helps to improve communication and there are below benefits that your family can get out of family counselling.
Understand healthy boundaries
Improving communication
Solving problems and find roots
Reduce conflict
Teaching anger management skills
Online Family Counselling St Albert
Online counselling is a highly effective approach for family counselling you can book a family counselling session for your family and take it from your home on a laptop or mobile device. To book a counselling session with our professional click the below button.