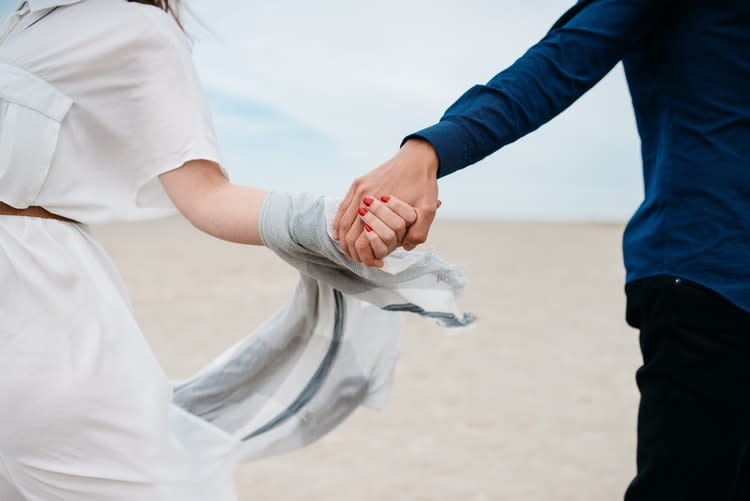 How Do You Reignite a Relationship?
Fixing and bringing a relationship back to life is exhausting; many couples, after trying every other option they can think of, end up going to therapy as a last resort
You may have noticed increasing signs of stress within your relationship,
These are signs that things are fizzling out, such as constant arguing or just feeling that you don't trust each other as much as before.
Partners in a relationship cannot change their personality, nor should they have to; the real key is putting in the effort to improve communication as well as forge a deeper connection and level of intimacy; here are a few steps to begin the process of reigniting your relationship
Be Curious about Each other
Reminisce about the early stages of your relationship with your partner when you were intensely curious about them, about what they were feeling and thinking at any time, now ask yourself, do you still behave that way? If the answer is a no, then it's time to fix this.
Curiosity involves asking questions from your partner and listening thoughtfully and attentively to their answers. This goes beyond asking simplistic questions about their day or the weather and towards deeper conversations about their dreams, feelings at work, or plans for the future. Once the spark of curiosity is back, you'll be much closer to what you once had and hopefully something even better.
Let your Differences become a Strength rather than a Weakness
Having things in common sure hits the sweet spot, but we all know that opposites attract significantly. Think back to when you first met your partner; remember how easy things were and how the chemistry came naturally. If you want to rekindle your relationship, you need to bring back that comfort and spontaneous chemistry. So nurture your unique energies and personalities because these were the things that brought you two together in the first place.
Both your energies will flow together to create a well-balanced relationship where both of you can express yourself and feel satisfied and happy.
Communication is Key
Physical and Emotional connections are huge factors in a successful relationship, but real communication is just as big as a player. Your words have the power to build up or tear down your relationship, so whether you realize it or not, the things you say have been affecting your relationship right from the start.
Use softer and heartfelt words, even in regular day-to-day situations. The pure emotion behind these little words can help rebuild trust and help you ride through the rough patches of your journey.
There are often no exact right words to say; all that matters is genuine and honest. Work together to effectively communicate the love and respect you mutually feel for each other, and it will go miles in healing your relationship.
The Power of Laughter
Avoiding problems or difficult conversations only builds up tension and feeds into the conflict, figuring out effective strategies to work through issues.
One of the best ways to do so is diffusing conflict and chaos with a little bit of fun. When you feel that a potential fight is about to take place, don't avoid the issue, but try to soften and diffuse the situation with a hint of humor. When you start laughing, you will learn to connect to your significant other and feel happy even when there is a conflict which allows your relationship to grow and become stronger.
Working to reignite a relationship is no easy task, but a little bit of joy along the way will make walking this path more accessible. If you're in need of couples counselling in Edmonton then don't hesitate to contact us.