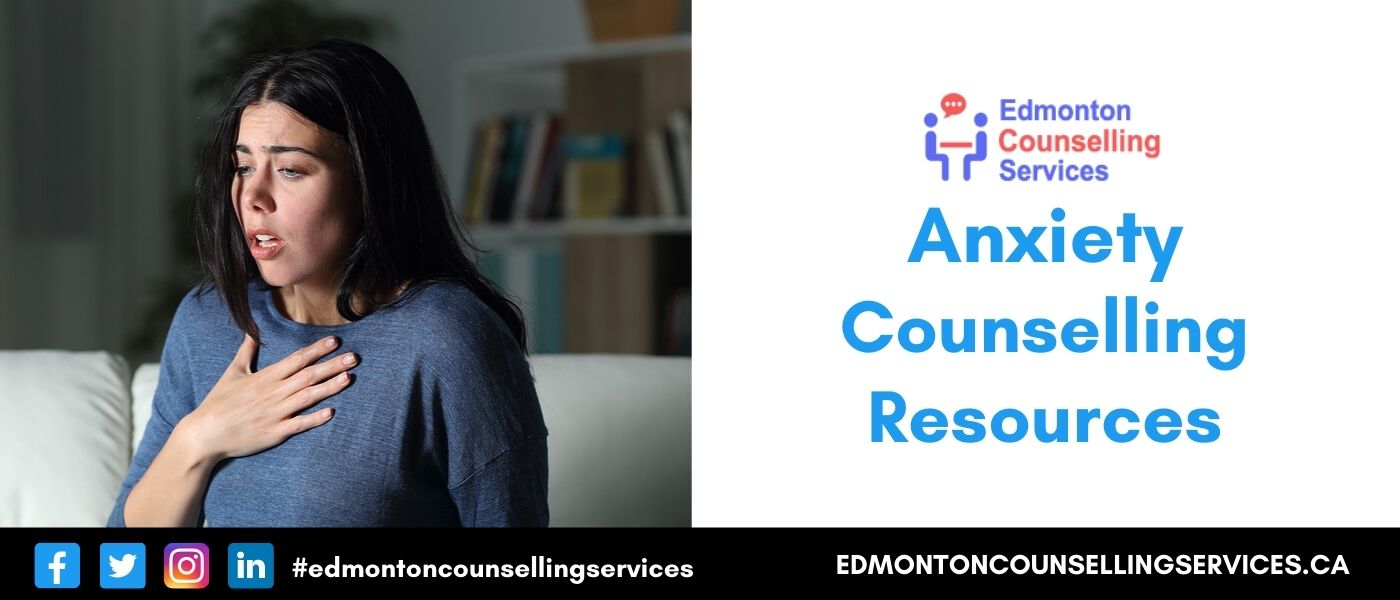 Anxiety Tips
Anxiety is a feeling of nervousness naturally possessed by our body to protect us from potential hazards. It was crucial in survival during the early human period as humans had to protect themselves from wild animals. Even today, the activation of 'fight or flight mode is essential as it warns people of their unsafe environment.
Fortunately, I can share with you a holistic way to control anxiety. You can undergo psychological counselling treatment to manage your anxiety.
Symptoms anxiety
Restlessness or tension
Sensing threat
Racing heart
Hyperventilation
Intensive perspiration
Nausea
Concentration problems and overthinking
Insomnia
Ways Of Controlling Anxiety
Breathing Exercises for Anxiety
Breathing is an automatic occurrence monitored by our body. During anxiety, respiratory patterns become irregular because of the activation of the 'fight or flight phenomenon. It can be controlled by performing breathing exercises like 'Resonance Breathing,' 'Alternate Nostril Breathing, 'or '4-7-8 Breathing'. Careful and heavy breathing will improve the airflow in your body, which will help reduce your anxiety and cause relaxation.
Visualization calm things
First, close your eyes. Start visualizing yourself on a calm and tranquil sea beach. You can hear the sound of waves and swaying tree branches, and it will let you feel calmer and reduce your anxiety. Besides, it is a guided imagery technique where you envision a peaceful scene.
It is another technique that blends progressive muscle relaxation with focused breathing. After engaging yourself in the deep breathing session, you need to concentrate on one body part. You will be free from mental and physical tension, and a body scan will promote your mind-body connection.
Healthy foods high in magnesium may help with anxiety, such as; Whole Grains, fish, Nuts, Tofu, Seeds, and bananas, among the most popular fruits in the world. Leafy Greens. Leafy greens are incredibly healthy, and many are loaded with magnesium. Magnesium is known for reducing your body's stress and regulating your mood. So, you can make some dietary supplements that contain this mineral.
Thinking of something funny
Just like anxiety results from the secretion of certain stress hormones, joy and upliftment are also felt because of certain happy hormones. Though it might be challenging to think about something funny during a stressful situation, deciding beforehand will make it easier. When we visualize a funny memory, our brain gets tricked into believing that it is being experienced in reality, relieving us of our worries.
Taking an ice-cold shower
Taking a cold shower is one very effective and quick way of dealing with intense anxiety. When we perform this, our brain gets fooled into believing that we are swimming, reducing our heart rate. This occurrence happens due to the mammalian dive reflex. If taking a shower is not possible, dipping your feet in ice water should suffice. You can also hold on to an ice cube until it melts down.
Keep busy to avoid anxious thoughts
Performing even simple acts like cleaning the mess in your room, talking to a friend, or going out for a walk will allow you to get out of your head, and it will change the flow of your thoughts and soothe your anxious feelings.
Conclusion
Feeling anxious is natural and something everyone experiences. But sometimes, it might cause significant distress, which we need to tackle. Practicing the above methods might help one calm themselves down. But if prolonged and severe anxiety is being experienced, seeking professional help will help gain lasting results. The above remedies and tips may not work for everyone. But, experienced Edmonton Counselling Servcies can analyze your situation and provide the best services.
Anxiety Treatment