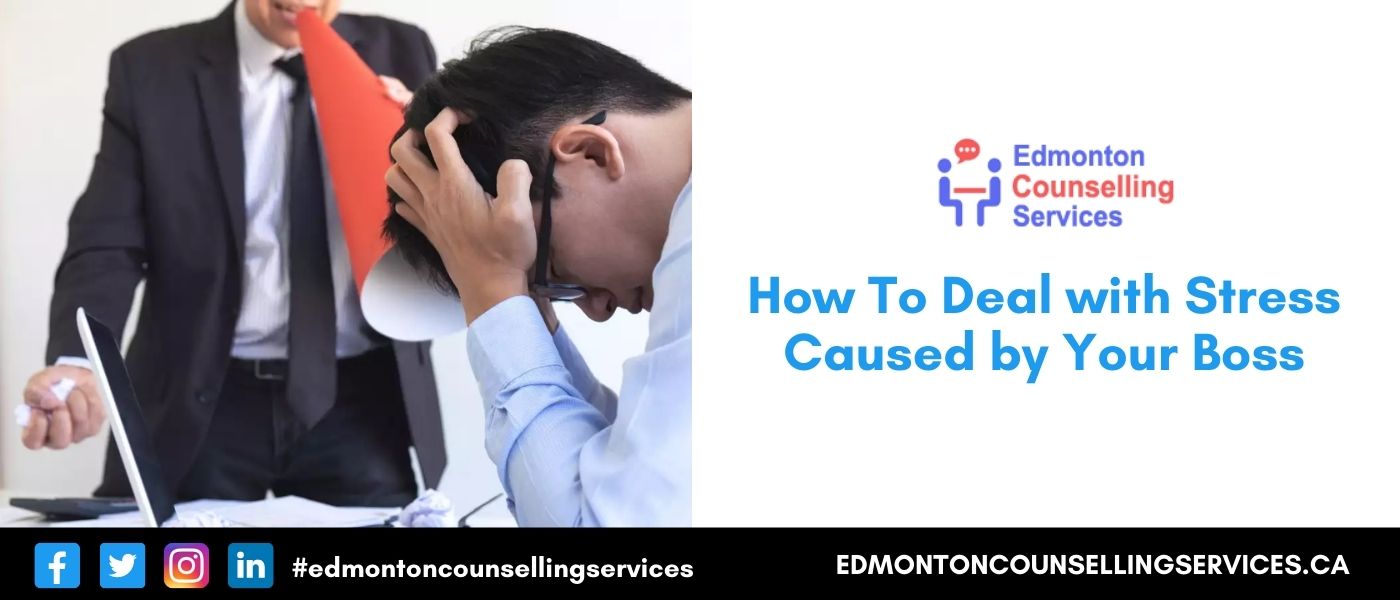 Today, this article is about How to Deal with Stress Caused by Your Boss once you learn that you can manage stress at your workplace and work accordingly.
Below are some stress management and work-life balance techniques to help you resolve your work issues.
How To Deal with Stress Caused by Your Boss
Tip: Is your Boss really bad: Think before you start believing that your boss is terrible or giving you a hard time. Is there a reason for their behavior, or are you too hard to manage?
How To Deal with Stress from Boss
Tips: Know the reason: When your boss tells you to do certain things you don't understand. You must know the reason behind those tasks. Sometimes not having complete information that gives anxiety about the task.
Tip: Don't Take Personally: If your superior misbehaves with your overwork, don't take it personally. Make some notes and report to your Human resources. This will give you the chance to prove your point, and your superior can learn from their mistakes.
How To Deal with Stress from Your Boss
Tip: Set Boundaries: Superior with unlikable behavior can create difficulties at work. Working with them at the workplace always affects your work. So, setting some boundaries can help you keep a distance for yourself from the behavior you don't like.
Tip: Develop yourself as a leader: Seeing yourself gives you the vision and focus on your work. The problems you're facing daily can be resolved automatically. Because once you see yourself as a leader, you see the issues and get the solutions as well.
The above tips are efficient for those going through a hard time with their boss. Things won't go right away, so you can always talk to our professional by booking an appointment.
I hope these tips about Dealing with Stress Caused by Your Boss are helpful.