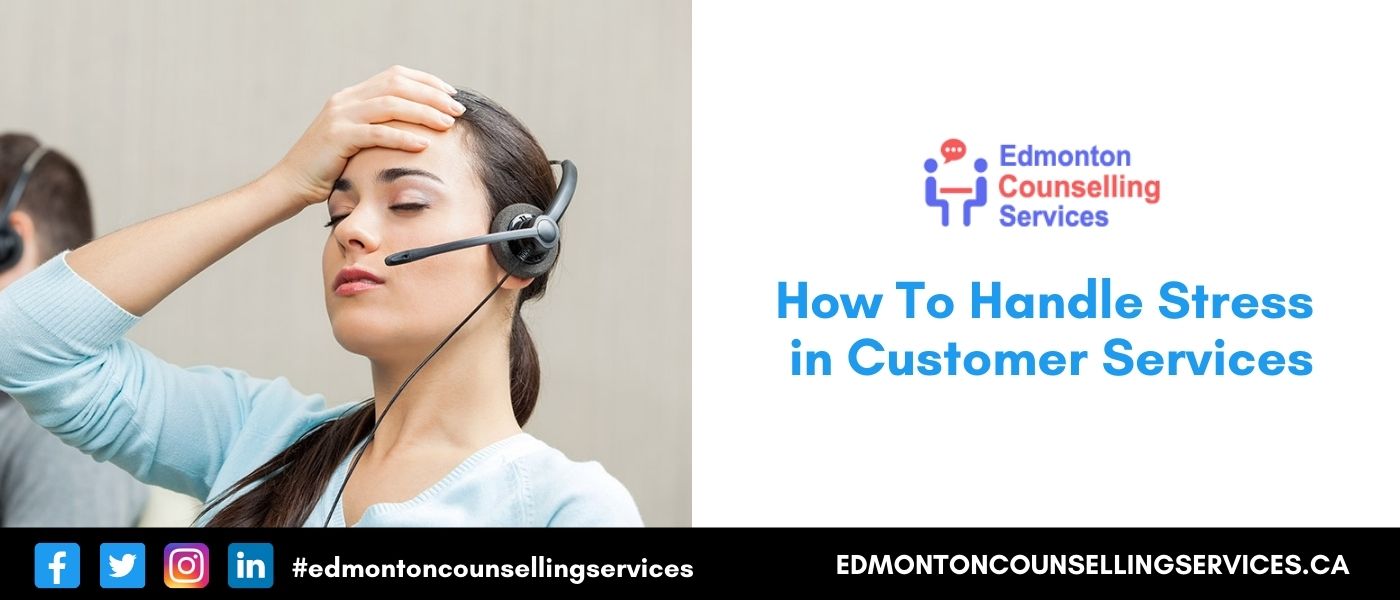 In this article today, we'll learn How to Handle Stress in Customer Services or How to Handle Stressful Situations in Customer Service. Once you understand the root cause, you'll be able to manage.
How To Handle Stress in Customer Services
Facing stress during customer service and feeling upset and anxious will make you unfocused for work and only increase your stress. Only Stress Management Techniques can help you to manage and process your stress.
Below are some tips for managing stress and dealing with stressful situations.
Tip1: Control your emotions because an angry customer can't control their anger while they are angry.
Tip2: Don't take the situation or comment personally as the customers are unhappy with your services.
Tip3: Understand the nature of the customer and deal with it accordingly
Tip4: While serving customers, take possible breaks to refresh the mind
The above tips are constructive for people who are into customer services, and their job is to interact with customers frequently.
How To Handle Stressful Situations in Customer Service
While serving customers, situations get more uncomfortable or out of control. Stress can only worst the problem, so use the below stressful situation management techniques.
Tip1: Improve your lifestyle habit sometimes, we feel offended by words that we do not hear generally.
Tip2: Take help from your manager and try to avoid conflicts.
Tip3: Accept mistakes and apologize with respect
Tip4: Learn from the mistake and avoid repeating it again
These tips are effective when you face stressful situations so use them accordingly try to remember them.
Handling Stressful Situation in Customer Service
Sometimes you are on your own to handle stressful situations, and you must use the correct stress management technique for yourself so you won't make any other mistake to worst the situation.
Tip1: Take a deep breath and lower down your voice and listen to the customer
Tip2: Apologies for your mistake, and if it's not, still apologize because avoiding conflict is better than having one.
Tip3: Take help from other colleges and managers to handle regular customers
Tip4: Think before speaking and listen to what customer says; many conflicts start from not listening and talking nonsense
These ultimate tips are constructive for handling stressful situations on your own, but if conditions get out of your control, you must get help from your managers.
How Do You Handle Stress in Customer Service
Handling customers' stress and own is different from one another. At the same time, customers' stress can be handled with a smile on their faces and reposing quickly with little politeness. But managing own can be difficult.
That's why every individual needs to learn about stress management techniques to manage their stress independently.
The problem with corporate training is that they teach you more about handling customers and less about managing your stress. That's why you must use all the techniques we have shared in this post.
Also, if you have trouble following stress management techniques and situations worsen day by day. Then don't avoid the signs. Take help from professionals.
Our professionals will help you understand the root cause of your stress and help you to learn stress management techniques faster.
If stress is out of your control, book an appointment with a therapist to get professional help.
I hope these tips about How to Handle Stress in Customer Services or How to Handle Stressful Situations in Customer Service are helpful.