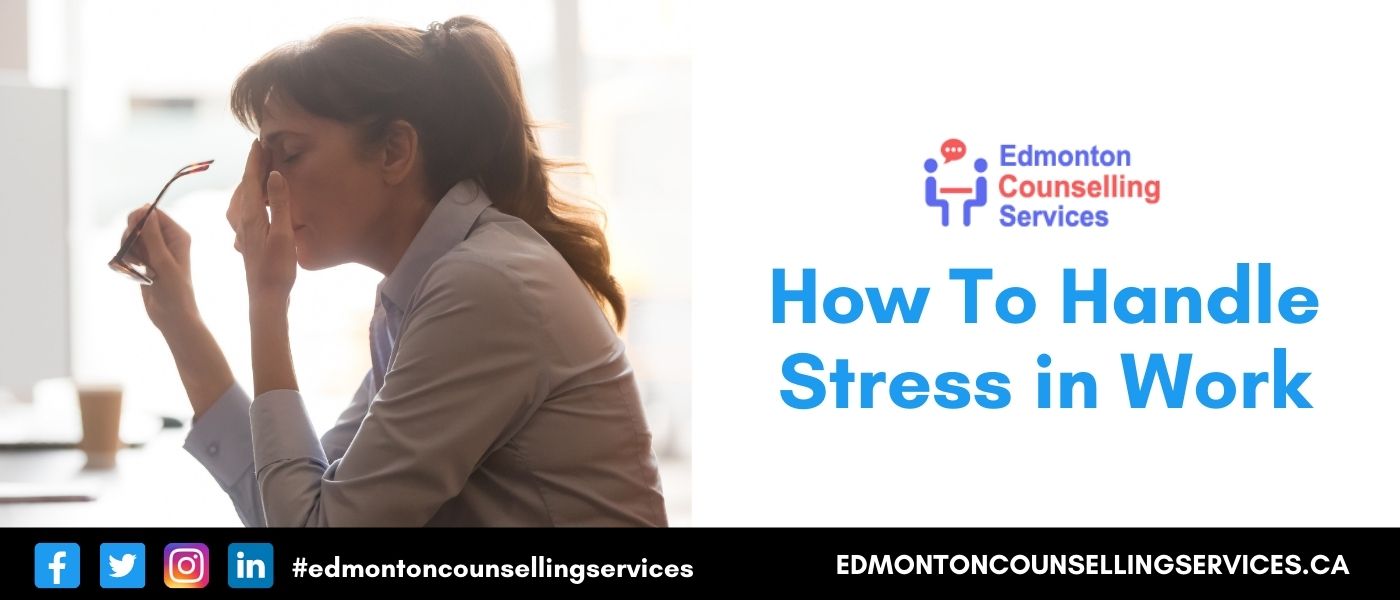 In this article, we'll learn about How To Handle Stress In Work or How To Manage Stress At Workplace. Stress at the workplace becomes a common thing nowadays people are very stressed about their jobs.
If you are a working person, you probably already know that. Every Time a phone rings, or email comes into an inbox feels like an addon in stress. Deadlines on work increase the stress level.
How To Handle Stress In Work
Handling stress at work is not that hard if you know stress management techniques you can manage your stress easily and the below technique can help.
Relaxation: Progressive Muscle Relaxation play a vital role in reducing muscles tension that helps you in stress.
How To Process:
Step1: Sit Comfortably and close your eyes slowly.
Step2: Take a deep breath and relax each muscle of the body
Step3: Think "relax" in mind and tell yourself
This technique will help you to release your stress naturally and give you relief instantly.
How To Manage Stress At Workplace
Workplace impacts a lot when you are under pressure and feeling stressed. There can be several reasons behind the stress at the workplace.
But an Unorganized desk, Email, Files are the common well-known stress factor. You can use the below tips to manage your stress at the workplace.
Tip1: Keep your desk clean from unnecessary files.
Tip2: Take a Little break after every hour
Tip3: Change Setting Posture to reduce muscles stress
Tip4: Use Time Management to handle work
The above tip is easy to do and you can get massive benefits by using it. Because "the Pareto Principle" is the best example for small efforts and huge impacts.
How To Reduce Stress of Work
Reducing the stress of the work can be hectic as a workplace with a workload won't give us much time to think. We barely get time to work that's why reducing stress seems unreal.
But it is the opposite of that, to reduce the stress of work. You don't need much time. You can reduce your stress while setting on your desk with the help of the below tips.
Tip1: Close your eyes for 1 minute
Tip2: Repeated "Cool and Relax" in mind
Tip3: Sing your favourite song if you have any
Tip4: Stretch Muscles and relax for a while
Following the above tips can reduce the huge amount of stress and repeating tips can help you to reduce accusive stress of work.
How Do You Handle Stress In Work
Stress seems overrated in terms of handling it. If you take stress lightly and use stress management techniques you can handle stress accordingly.
Below are some essential Tip that we can use to handle stress in work.
Tip1: Workplace are meant for unexpected work and when you get some, don't panic.
Tip2: Keep your body cool by drinking regular water
Tip3: Don't see yourself with the workload in the workplace, see yourself as responsible for doing it.
Tip4: After getting work out of the limit, ask for help from the manager
The above tips are usually general tips but sometimes we forgot to follow them. So, you can use these tips to handle any amount of stress easily.
How To Manage Personal Stress in The Workplace
Personal stress makes work-life imbalance and work-life balance is the best way to manage everything.
While working try to avoid personal contact because talking to your friends and family at work can bring you some news that your mind will start wondering.
And you'll find yourself stressed about things, you shouldn't be worried about. below are some tips to follow for managing personal stress.
Tip1: Keep Yourself busy at work.
Tip2: If thoughts come to your mind don't ignore them, take time and process the thought and leave them for later.
Tip3: Take a deep breath and let it go.
Tip4: Take a break and resolve your problems and go back to work.
These tips always help while having personal stress. You can take advantage of these tips accordingly.
If stress is out of your control, book an appointment with a therapist to get professional help.
I hope these tips about How To Handle Stress In Work or How To Manage Stress At Workplace are helpful.