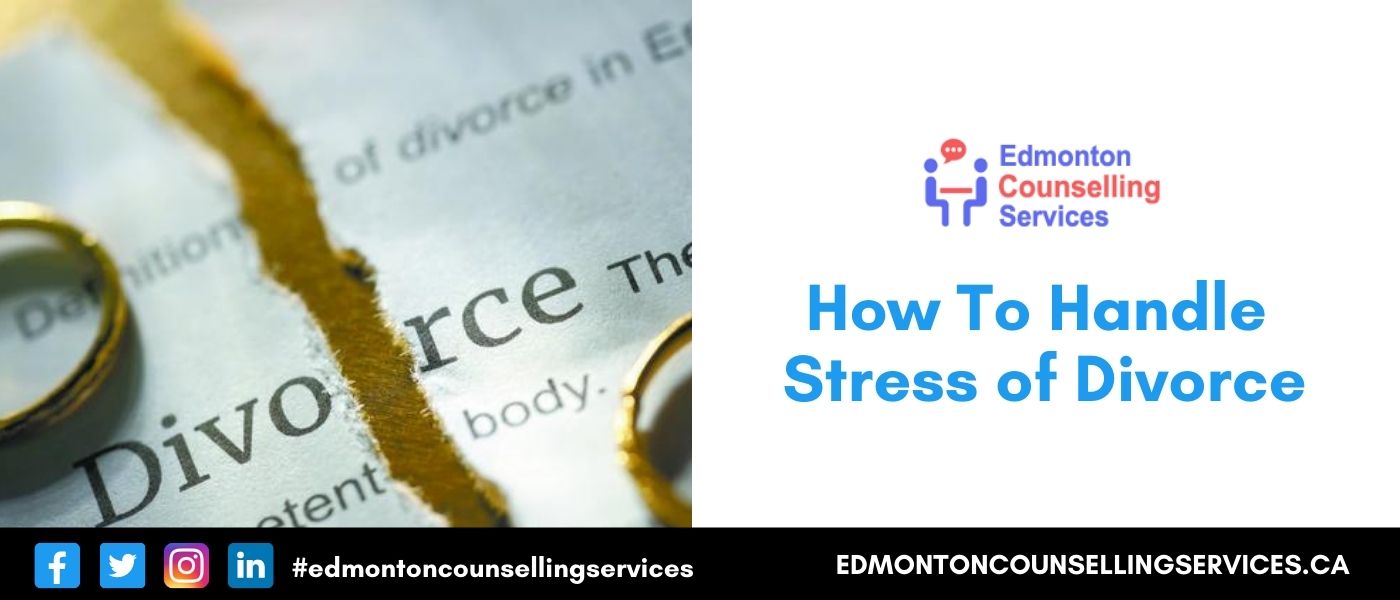 In this article, we'll learn How To Handle the Stress of Divorce or How To Manage Divorce Stress. Divorce seems easy to take, but it affects many people's lives: individuals, Kids, and families going through a divorce.
How To Handle Stress of Divorce
When the couple decides to divorce, they are ready to move on. But the stress of divorce can't let them move and affect their lives. Below are some tips for stress management that you can use to deal with your divorce stress.
Tip1: Do physical activity because it helps you to stabilize your emotions.
Tip2: Find friends, family, or a therapist to talk and express how to deal with overwhelmed emotions.
Tip3: Start a new hobby or read good books to keep yourself occupied. It'll help you to stay fit emotionally and physically
Tip4: Permit yourself to feel what you went through, let your sentiments process, and express them accordingly because Ignoring them will only hurt more.
How To Manage Divorce Stress
Once couples decide to get separated, it looks easy to stay apart, but individuals are highly stressed before or after divorce, and it keeps them wondering about their decisions, and they develop anxiety.
Below are some Stress Managing tips that you can use to manage your stress and deal with it daily.
Tip1: People feel they have lost control over everything through a divorce. Remember, no one has complete control over emotions, actions, or feelings.
Tip2: Let go of some uncomfortable, painful situations and stay calm.
Tip3: Think before making any decisions as going through stressful situations divide our concentration. It's advised to take others' opinions or talk to a therapist.
Tip4: Bring a smile to your face. Do some favorite activities like singing, playing, or hanging out with your friends.
How To Deal with Stress of Divorce
When you decide to stay apart or get separated, you know the end will be divorce, but the outcome can be stressful after divorce. And it can turn your life upside down. So, use stress management techniques to deal with your stress.
Tip1: It's okay to feel sad, angry, frustrated, or confused. Give yourself some time, and you'll be happy in the future.
Tip2: Give yourself a break, take some vacation or enjoy your favorite activities.
Tip3: Don't isolate yourself. Talk to your friends, family, or therapist to express and process your feelings.
Tip4: Avoid having conflict with others or your spouse. Try to stay calm and present.
How To Handle Divorce Stress
The movement couples are separated. It's time to start a new life, but it's hard for individuals to start over, and these stressful situations can give you trauma.
Below tips can help you settle down after divorce and live a peaceful life.
Tip1: Reconnect with your old friends or start a new work give yourself new thing to explore the future.
Tip2: Be optimistic towards the future as things are over, and moving on is the best way to move forward.
Tip3: Keep your kids in routines and give them familiar and stable environments.
Tip4: Start doing some work and manage your finances.
Dealing With Stress of Divorce
Dealing with stress seems complicated when under pressure, but once you start implementing the above tips in your life, you'll see minor changes that will change your life 360 Degree.
But if you feel you need help, you can always Book an Appointment with our professionals.
I hope these tips about How To Handle Stress of Divorce or How To Manage Divorce Stress are helpful