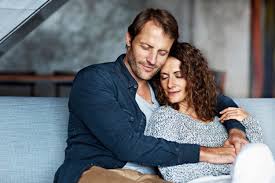 Signs You Can Still Fix Your Relationship
Marriage therapy Edmonton; No matter how hard you try, it gets tough to identify the issues that you had in your past relationship or marriage. However, you can still prevent it from falling apart with a bit of care. If you people are no longer communicating with each other or tend to face frequent arguments, it's high time that you try to resolve your troubles and fix your relationship all over again. Try finding out that one thing that went wrong so that you can recover your bonding.
By the way, if you are still in doubt if or not it is worth getting back to, here are a few signs through which you can get the realization:
You are sensitive to each other's requirements
This is one of the big signs that you people are not meant to stay apart. Emotional connection indicates your love for one another, and if that spark is still there in both partners, it is not over. Work out the jots, and everything will be fine soon.
The two of you are open to making changes
Any of you may have many problems that had suppressed your relationship earlier, but the moment you two are willing to make changes in your lifestyle, there is a possibility that the relationship could be saved.
Respect and honesty are still there!
A relationship often doesn't work out because that respect and honesty seem to be lacking within your bond. However, if that's not the case here, you would still have options to get back.
You both feel safe with each other.
If your partner isn't manipulating your weakness, it's still worth putting in an effort and, thus, getting back. Insecurities would be there, but if you are still comfortable and compatible with one another, that's all that matters!
Your core values do not differ from your partner's values.
What makes a relationship fun? You may find it easy to solve issues when you have the same core values. You and your partner will agree on every issue related to education, politics, finance, and religion.
You have silly complaints.
Things may become worse while you continuously main complaints. But are those complaints silly and petty? You have a chance of restoring your relationships shortly.
Marriage therapy Edmonton
Seek help from a marriage therapist.
After a few years of marriage, some couples no longer engage and merely coexist as roommates. Divorce incidence peaks at different times says Bharat Sharma, a ThreeBestRated® Marriage Counsellor in Edmonton and founder and director of the Edmonton Counselling Services in Alberta. Relationship or marriage counseling helps learn communication, trust, and emotional connection. You can try couples therapy with a therapist. A therapist as an expert and 3rd person can help you find out the issues and help you resolve your concerns.