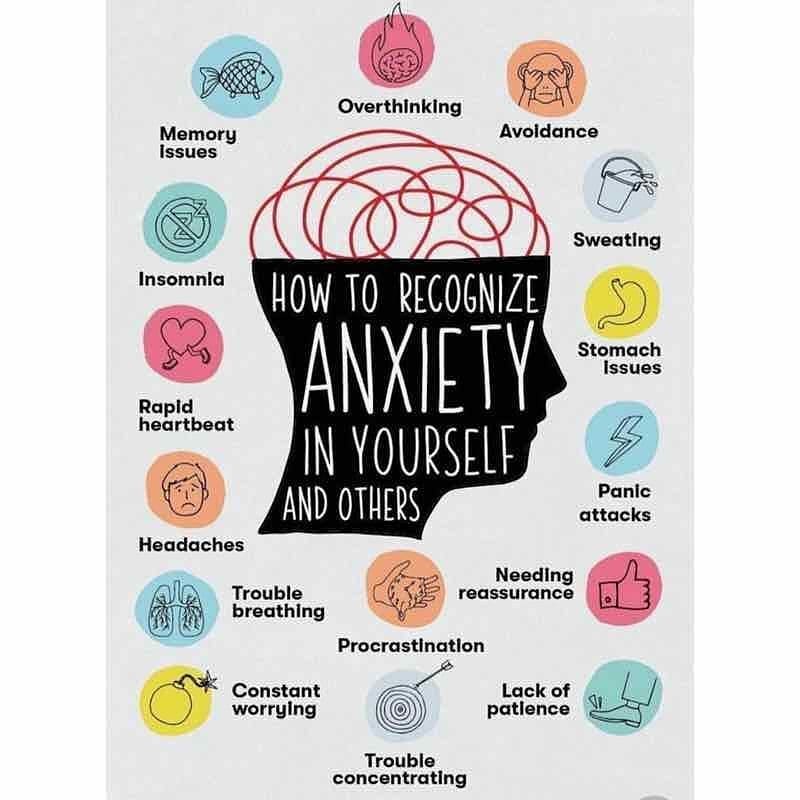 Understand Anxiety
 Types of Anxiety and How to manage anxiety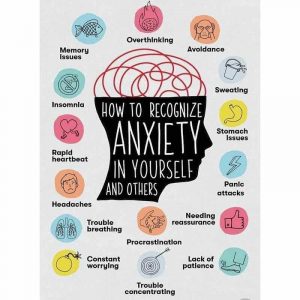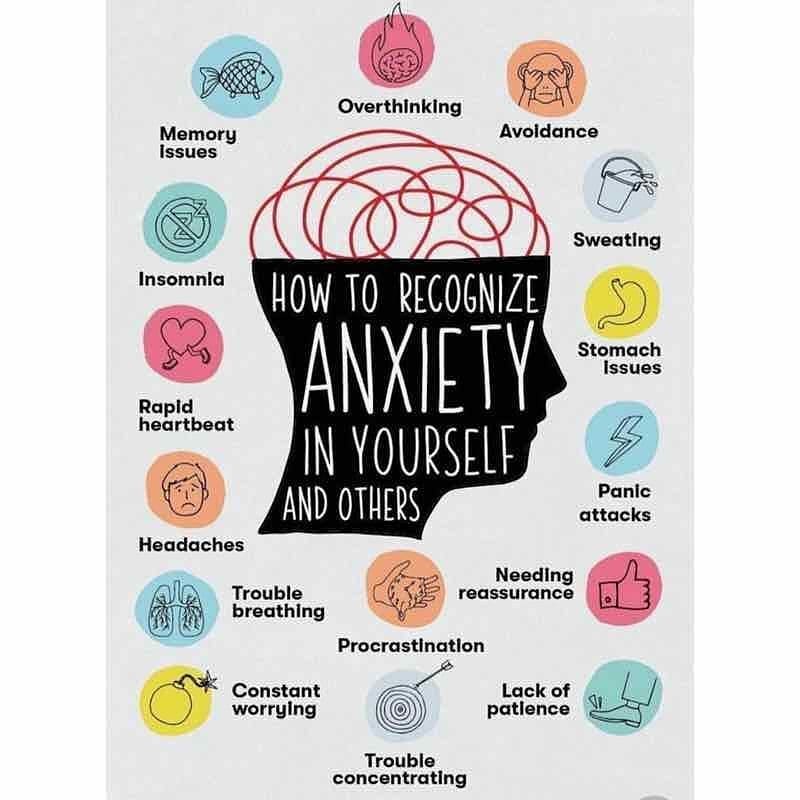 Introduction
Do you think you have anxiety that makes you nervous? All sorts of emotions regulate the human brain;  feeling anxious before an exam, job interview, or moving to a new location is a normal healthy emotion; however, In the case of anxiety, the feeling of fear may be with the person all the time. It is intense and sometimes unbearable. Some feel certain types of emotions more than others, but that certainly does not make them abnormal. Sensitive can be the right word but still very typical.
Here is a little briefing for you to understand how you and your brain function in certain situations.
What is Anxiety?
The worrisome feelings, along with fear, are the basic instinct of life. Everyone feels anxious due to anxiety at times. It is how your brain tells you that something is wrong, something is to be feared, something is ready to harm you, and lastly, save yourself.
In other words, it is a fight-or-flight reaction by your brain that triggers adrenal through your body. Making hormones and messengers release anxious feelings from your brain that cause anxiety. It is a trait inherited by our ancestors when they are seen as prey once.
There is a difference between anxiety and anxiety disorders.
What are Anxiety disorders?
Typically, anxiety is a feeling mainly of tension, characterized by stress, fear, unwanted thoughts, and stimulating physical change such as higher blood pressure. There is no number of anxiety attacks that you can claim are normal because each person functions differently.
But if a person is frequently, and for a longer duration, feeling anxiety with feelings that trigger self-harm, isolation, and even starting medical problems, like severe headaches, stomach aches, shivering, high blood pressure, and rage fits.  Then it is characterized as an anxiety disorder.
Types of anxiety disorders
It is better to get diagnosed before the anxiety level reaches where it cripples you; there are different types of anxiety disorders;
Generalized Anxiety Disorder:
If you are unable to pinpoint the cause of your anxiety, and it is making you stress over the very tiny things of life, then you are indulged in this chronic anxiety disorder. It is widespread but can be treated.
Panic Disorder:
Lasting for hours and has a 10 minute time to reach its peak. This anxiety disorder is characterized by a sudden feeling of fear that converts into shivering, sweating, nausea, breathlessness, confusion, and dizziness. This anxiety is still treatable.
Specific Phobia:
Some people never knew it was an anxiety disorder, right? But it is, characterized by an extreme, illogical, crippling fear of any situation, animal, or even a person. It is also curable
Agoraphobia:
This type of anxiety is rather complicated but needs conscious efforts. The person is afraid to leave home, meet people, go to events or even step outside.
Selective mutism:
If your kid does not speak among people, it is not anxiety. But if the teacher complains about your kid not making friends, not speaking in class at all, then it is undoubtedly anxiety. And yes, kids have fear too. They also need counseling.
Social Anxiety disorder:
Somewhere, every human on earth has the anxiety to be negatively judged by a social convention as a whole or that specific person we have in our mind. But if the thought makes you skip the entire event, make your heart race, and give you negative thoughts. That is anxiety that needs to be addressed.
Separation Anxiety Disorder:
The feeling of helplessness and loss after being separated from a person or place is normal, but it should last a short while if the time is prolonged to a few months to years. That is anxiety and in dire need of attention.
What are the causes of anxiety disorder?
There is no particular reason for anxiety. It is a normal and healthy emotion. But when a person feels too overwhelmed by it, then we characterize it as an anxiety disorder. And if you pinpoint your anxiety to specific reasons and causes, you might never cure it because anxiety disorders need conscious efforts along with counseling and selective/optional medication.
How to treat anxiety disorders?
There are many types of treatment for anxiety. Treatment may be needed more than medications; it is a complete change of lifestyle and shift in perspective to how you see things. The therapy has phases, which are;
1- Psychotherapy
2- Behavioral Change
3- Medication.
It is a complex one that needs to go under to reboot anxiety triggering factors. It all goes from treatment that is meditation, relaxation techniques, sleep hygiene, lower alcohol consumption. Also, do not miss an appointment with your therapist. If you haven't made one, you sure need to before your anxiety goes out of hand.
Conclusion
Anxiety is a normal human emotion. But many people are sensitive to feeling these emotions and can be overwhelmed by it. But it is a disorder that needs to be looked into, talked out, and treated before it reached a point of insanity. Therapists are trained in diagnosing anxiety and teaching clients healthier, more effective ways to manage anxiety. A form of psychotherapy known as cognitive-behavioral therapy (CBT) effectively treats anxiety disorders. Through CBT, psychotherapists help patients learn to identify and address the issues that add to their anxiety. Through cognitive behavioral therapy, patients learn to understand how their thoughts create their anxiety. By managing to change the thoughts, they can reduce the intensity of anxiety. If you need help to manage your anxiety, Bharat Sharma at Edmonton Counselling services is an experienced anxiety therapist and will tailor an anxiety treatment plan to address every patient's needs to help get over the anxiety.
Anxiety Therapy Edmonton