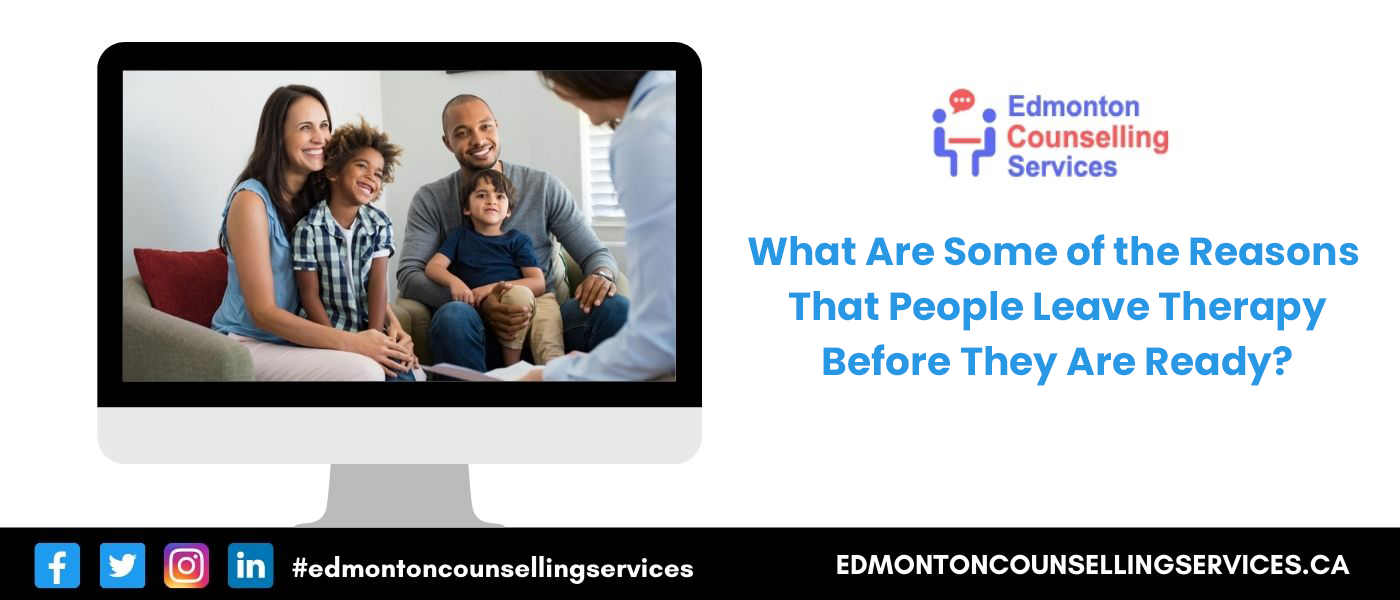 Introduction
Many therapists, both seasoned veterans and newly licensed individuals have experienced the unexpected termination of therapy sessions. Sometimes people leave without any warning whatsoever, but as therapists are extensively trained in the workings of the human mind, they can give off subconscious signs that they will not be returning even if they don't directly say it. Some of these people may come back later on or not at all.
But what exactly leads to people leaving therapy before their journey is complete? Here are some of the most common reasons.
Unrealistic Expectations
Patients may have impractical assumptions about therapy, this can be in regards to the amount of commitment required or more commonly, how fast the benefits of therapy appear. They may expect heaps of changes to appear only in a few weeks when in reality, therapy and recovery is a long and continuous process that may take years to fully complete.
Subconscious Resistance
Resistance in the psychoanalytical sense blocks the patient from accessing certain subconscious material and hinders the process of therapy. It gets in the way of required change, this could be anything from action, attitude, or feeling, in the end, the person is unwilling to entertain certain thoughts or ideas. When confronted with a topic that causes subconscious resistance, the patient may feel overwhelmed and afraid which often causes them to drop out of therapy. Clients find it difficult to understand but getting through these negative emotions is the way to achieving therapeutic success.
Discovering something more than what they can handle
At times, when people are going through their therapeutic journey, they have discovered something about themselves which is too difficult to face. There is no set manual in terms of the motions of therapy for a therapist, and while going through the steps, different changes occur with every client. On many occasions, people can't even fathom the exact reason why they are struggling in some area of their life, and despite wanting relief, once faced with the exact root of the problem, it can be too daunting to think about. These individuals can be surprised by the depth of the therapy and feel that they cannot go any further at that time, leading them to end their sessions.
Financial Pressure
When people are faced with a negative change in their financial circumstances, they rationally begin cutting back on nonessentials and unfortunately for most people, therapy enters this list. The worst part is that during times of monetary struggle, stress, anxiety, hopelessness, and depression can reach an all-time high which only intensifies the support and need of a caring therapist. At times, therapists are willing to adjust the fee within a certain range, for the betterment of their client. However, due to other factors, such as shame or decreased sense of self-worth, people choose to terminate the therapy completely.
Unsatisfaction
Many people choose to end their therapy sessions right from the beginning, this can be due to an incompatible feeling between the therapist and the patient or feeling as if the therapist simply does not understand you. Differences, miscommunications, and deadlocks can occur at any point in the treatment journey but it is important to understand that incompetent and unprofessional individuals are found in every profession, and therapy is no exception.
However, patients forget that even the best therapists are human, they can have the most desirable training and compassion but even then, will never be completely perfect in their approach. Rather than trying to find a therapist that is a better fit, many people choose to leave their therapy altogether. If you are in need, you can book an appointment with a professional therapist in Edmonton by contacting us!