About Us
---
Path Towards Healing, Change And Growth
Individualized & expert care for you or your loved ones.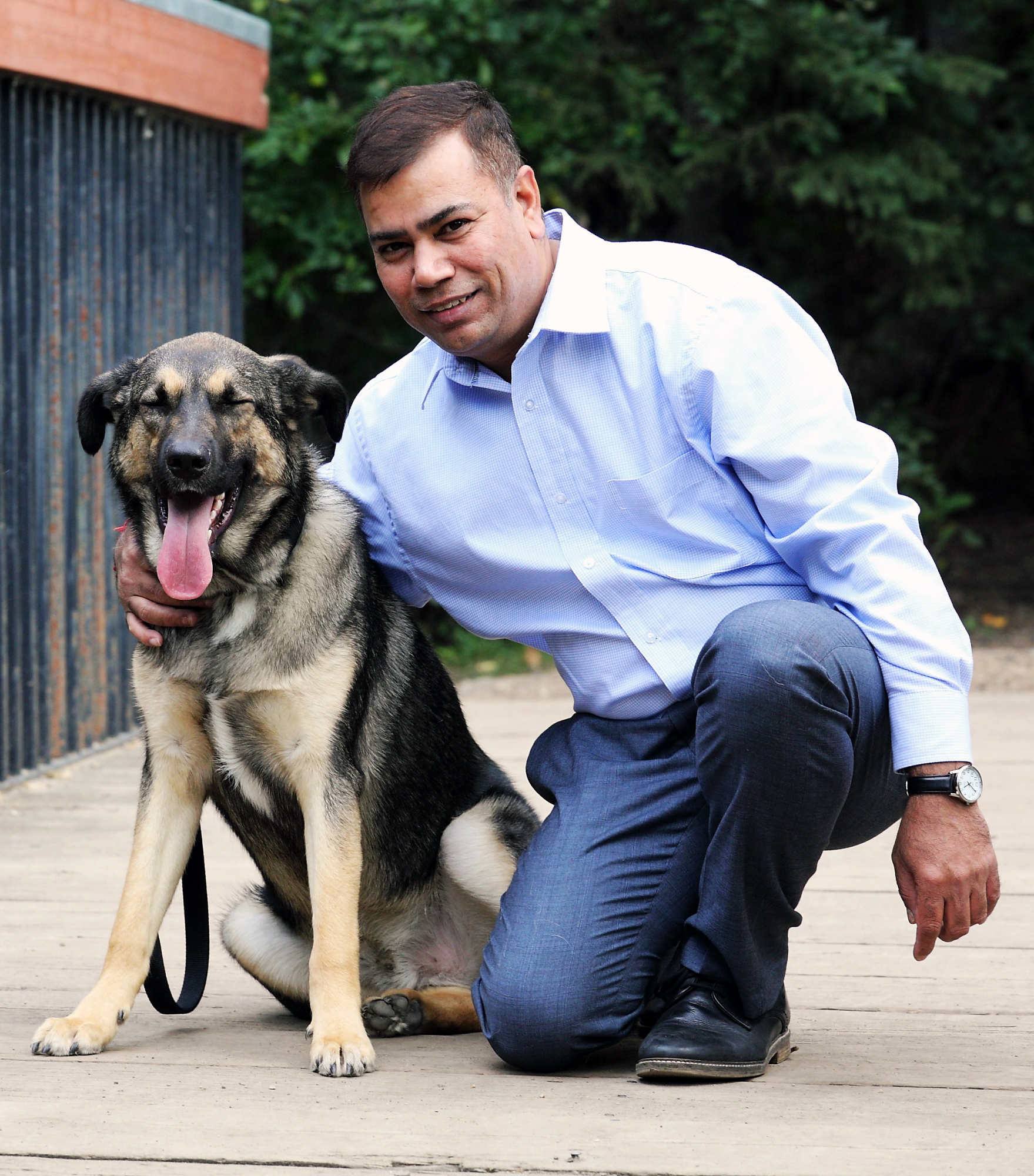 BHARAT SHARMA, MPCC, RPC, CCAC, DCA
I am a Master practitioner in Clinical Counseling with a private practice in Edmonton, Alberta. I focus on adults and families struggling with mental health issues, ranging from depression and anxiety to addiction, conflict, and relationship issues. Many practices divide limited attention and resources across many clients; my philosophy has always been one of quality over quantity, devoting the time and attention needed to help clients achieve mental wellness. This does result in my only being able to see a limited number of clients weekly, but the trade-off in specialized attention that I can provide is tremendous. I utilize an integrative approach to help clients discover the prototypes (or causes) in their lives, which are the roots of their unhappiness and sorrow. The sense of being alone in this situation is a common issue, which exacerbates the entire problem. With that in mind, I hold clients accountable for making necessary changes in their lives to promote better connections and relationships with family, friends, and coworkers – people who love and care about them – so that nobody has to feel alone on this journey to wellness. I understand entirely that psychotherapy can be a daunting or at least uncomfortable prospect, and I also know that many people have some level of trepidation and skepticism going in. This is one reason I employ a very interactive approach, asking lots of questions, providing support, and challenging clients to take the initiative to grow and reach breakthroughs. I have significant knowledge and training in conventional, complementary, and alternative medical systems, allowing me to help people from any walk in life to attain better relationships, free themselves of anxiety and depression and just overall overcome the troubles in their lives, which are costing them their mental health. My office is a safe place and a place of healing, where I encourage clients to lower their defenses, open up, and establish a legitimate discourse with me. When a client is in my office, they are not alone on their wellness journey any longer.
Notable Accomplishments: I was recognized for assisting over 254 people in Edmonton with mental disabilities to overcome their challenges and achieve their life goals under a Government of Canada project & DECSA during 2015-2017. From 2017-2018, I worked with a psychiatric interdisciplinary team, supporting people with mental illness at an acute inpatient psychiatry Hosptial in Edmonton. Several nonprofit organizations in Alberta have recognized me for facilitating mental health programs for their staff, clients, and members, and I have been invited as a speaker on various mental health topics by multiple organizations. I was a regular guest speaker on the ATN Channel talk show on Harmony TV & Fm radio. I was featured as one of "THE BEST IN EDMONTON" and Top 3 MARRIAGE COUNSELLING Edmonton 2020. I have won the ThreeBestRated® award two years in a row.
Philosophy of Care: The greatest challenge in promoting mental wellness is the fact that everyone truly is unique. Alongside this, mental health affects your body and spirit just as they affect it. This is why I believe firmly in focusing on that individuality in my very interactive approach to promote treating your mind, body, and spirit as a whole. My philosophy is straightforward, being an excellent listener with a calm, approachable demeanor. This enables clients to establish a trusting, transparent relationship with me, which allows them to contribute to creating an effective treatment plan perfectly suited to their unique disposition and needs. My mission is to fully support every client in the pursuit of their best, most fulfilled lives. Everyone deserves to be whole, and everyone deserves happiness.
Credentials
Master Practitioner in Clinical Counselling
Registered Professional Counsellor
Qualified Substance Abuse Professional (U.S. DOT)
Registered Social Worker
Canadian Certified Addiction Counsellor
Designated Capacity Assessor, Alberta
Canadian Certified Clinical Supervisor
Canadian Clinical Supervisor Addiction
Qualifications
Master's Degree in Social Work, equivalency Alberta
Diploma in Social Work
Certificate Substance Abuse Treatment for Persons With Co-Occurring Disorders
Certificate Trauma-Informed Care in Substance Abuse Treatment
Nonviolent Crisis Intervention Training
Mental Health & Suicide Prevention Training
Committed to ongoing professional learning
Capacity Assessment Training, Alberta
License & Professional Association Membership
Alberta College of Social Workers
The Canadian Society of Addiction Medicine
The Canadian Professional Counsellors Association
Canadian Addiction Counsellors Certification Federation
The Association of Counselling Therapy of Alberta
Professional Work
Helped over 1000 individuals in Edmonton and the surrounding areas to improve the quality of their lives.
With nonprofit organizations & Govt of Canada projects for individuals with mental disabilities
Worked in Hospital, and Community setting in Edmonton.
Bharat's Personal Life
Bharat is married and has been with his wife for 25 years. He is the father of two adult children, attending university.
When not in the office, Bharat enjoys spending time with his family. Bharat enjoys watching movies, walking his dog, and gardening.
He is life long member of a senior's society, and actively volunteers in community and seniors groups.
SPECIALTIES
Anxiety, Depression, Stress
Anger Management
Addiction
Low Self Esteem
Work Life Balance
Grief & loss
Relationship
Pre marriage
Couples Counselling
Sexual Orientation, Preferences
Separation and Divorce
Infidelity
Career Transition and Planning
Mindfulness Cognitive Behavioral Therapy
DEDICATED TO HELPING YOU
I provide comprehensive Counselling treatment for clients seeking guidance through transitions and difficulties in their lives. My practice focuses primarily on individual psychotherapy, but I also offers group, couples, geriatric, and family counseling. Connect with me as a step towards nourishing your health and wellness.In therapy we will discuss your problems and how they are currently affecting you. In doing so, offer you techniques to help you to learn a new set of behaviours, and help you to practice this new skill until it has become embedded. You'll also be given helpful "homework" in the form of practicing your new skills. In the process, you should experience an improvement in your symptoms. The goal of CBT is a relatively rapid improvement and the cessation of therapy within 16 weeks, but each case is unique and the duration may vary from person to person.
The mind is a powerful and beautiful instrument. When it's balanced with the body and spirit an absolute peace and harmony take shape and guide one's life.
Helping You Find Calm & Peace When Life Becomes Too Much one's life.