Features
24 hours a day, 7 days a week available
Instant certificate upon completion of course requirements
Start anytime, self-paced
Quiz for self-assessment
Work on any device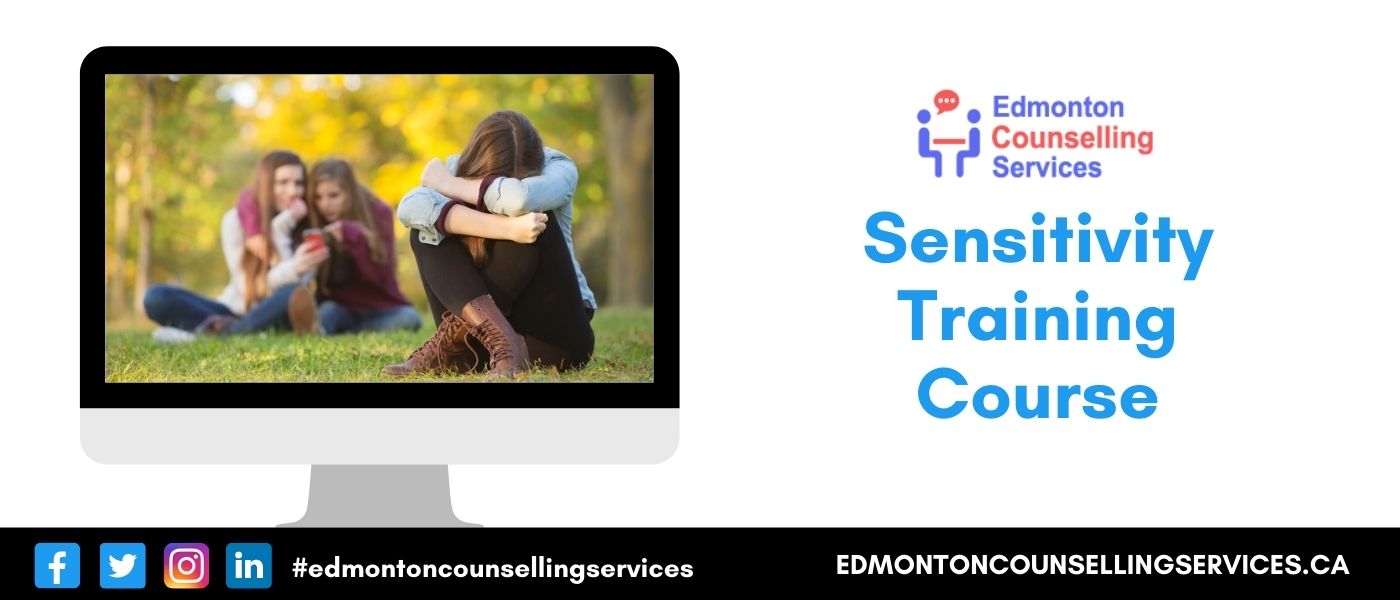 Online Sensitivity Training Course
Sensitivity Training is not only learning about how sensitivity is essential in human life. It's also a tool that helps in conflict resolutions. The modern lifestyle is all about running towards a bright future, where we somehow become insensitive towards others. When other people become insensitive to us, we get disappointed and think that people don't like us or respect us. And because of this small statement, it changes a lot. We stop participating in things where we feel left out.
Online Sensitivity training helps you learn the skill to master sensitivity managing skills, which enables you to perform better in difficult situations. Also, it allows you to understand others' points of view towards sensitivity.
What is the Sensitivity Training course?
The sensitivity training course is all about teaching methods and techniques to learn sensitivity management. Sensitivity training isn't a new concept to most people that have been in a professional environment anytime since roughly the start of the 90s. While it can be a bit of a nuisance to your average employee, it's pretty essential as any additional training can be.
You see, as I'm sure you remember from your times as a child, being considerate of others in their feelings is pretty essential for making a society flow smoothly. Well, this isn't in our nature to a degree anyone would call ideal. It's not that most people are actively malicious; in fact, most sociologists would defend that people inherently want to be fair and kind to one another.
Online Sensitivity Training Classes
Online classes teach you the real issues behind sensitivity and how to do sensitivity management. While we tend to be somewhat conscious of ourselves and try to be conscientious of others, we can still accidentally step on some toes without proper training. It's pretty hard to put yourself in someone else's shoes, as the old axiom goes unless they're incredibly similar to you. Now, take that gap and expanded logarithmically when gender, age, cultural and racial differences apply.
You can't relate to what it might be like to be someone of the opposite gender, twice your age, and of a completely different racial background. Equality is important, but everyone is also uniquely different, and these are critical factors in those differences. These differences are big, but without a general understanding of sensitivity and avoiding specific cultural faux paws well, unfortunate things can arise.
What sort of things does sensitivity training cover?
This is a complex topic, so we can only give you a basic overview of the general ideas covered here. Chief among them are widespread concerns that apply across a broad set of basic demographics. These include considerations not to offend or make uncomfortable members of the opposite gender, issues that may or may not be misconstrued as offensive by specific racial demographics, a general concern when dealing with multi-generational workspaces, etc.
Yes, a significant portion of this does pertain to sensitivity when it comes to the opposite gender. That's an important issue, and it's not just about men and women not accidentally making each other uncomfortable. It's quite a bit more complicated in modern society, and you have to be considerate of the feelings of people who may have alternate sexual orientations, different gender identifications, etc.
Sensitivity Training Factors?
Sensitivity critical subjects as religion and politics should carefully be discussed in a professional environment. People must be aware of different worldviews, philosophies, and faces and not convey something that may be interpreted as offensive to someone from a very different point of view. Even when these things aren't openly discussed, it can be straightforward to offend somebody's sensibilities from a very different environment accidentally.
Sensitivity training also entails resolving conflicts resulting from these clashes, usually before the competition becomes anything significant. This involves applying diplomacy, discussion, and a sharing of opinions so that the parties involved understand each other better and are well aware that no one meant to offend anyone in the first place.
This might all sound somewhat easy, but there are 1 million factors to consider, the above just being a precursory glance, and the strategies to avoid this without being too pandering. The complexity of resolving clashes when they do happen this significant. However, to have a smooth-running workplace and embrace diversity requires a solid grasp of sensitivity by yourself and your employees.
12 Modules of Online Sensitivity Training Course
Module 1: Getting Started with Sensitivity Traning
Module 2: Introduction to Sensitivity Training
Module 3: Benefits
Module 4: Stereotypes
Module 5: Discrimination
Module 6: Sex and Gender Stereotypes
Module 7: Age
Module 8: Disabilities
Module 9: Religion
Module 10: Handling Complaints (I)
Module 11: Handling Complaints (II)
Module 12: Wrapping Up with sensitivity training
Benefits of Online Sensitivity Training Course
• Instant certificate upon completion of course requirements
• Quiz for self-assessment
• Start anytime, self-paced,
• 24 hours a day, 7 (Seven) days a week available.
• The course can also be taken on any device
Online Sensitivity Training Course Fees
Price: $107.00
Yes, Once you fill the requirements for this course
You'll Learn about techniques methods and processes of sensitivity management.