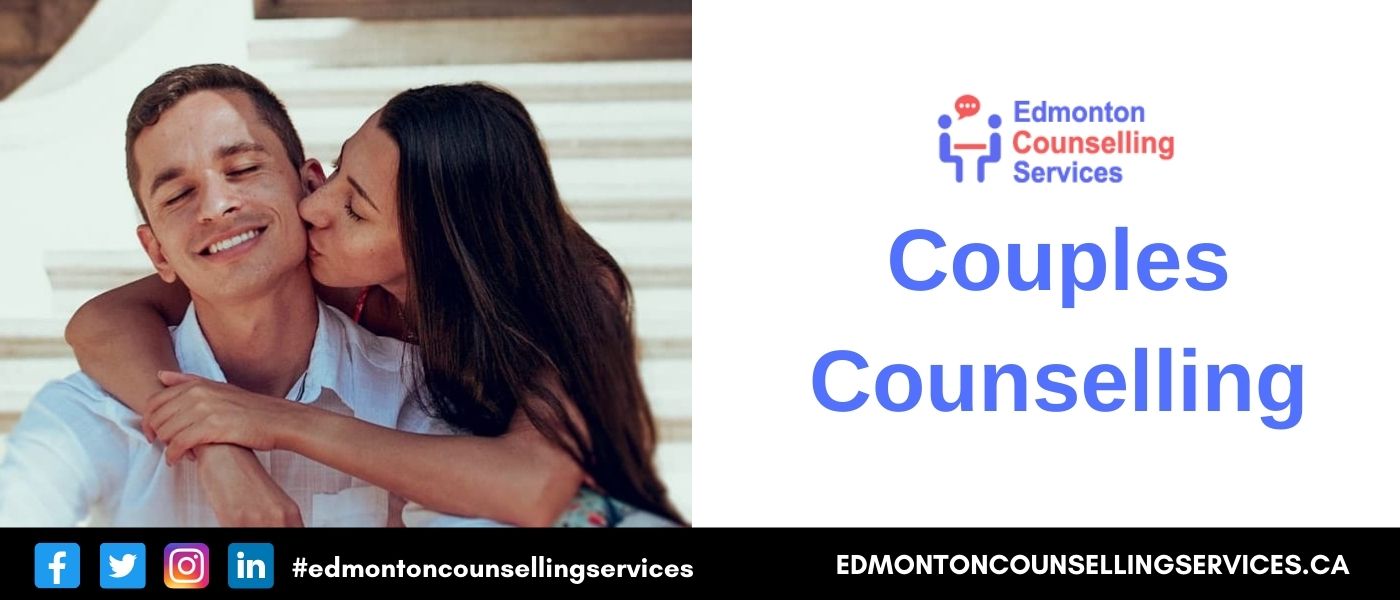 Couples Counselling Edmonton
Couples Counselling is helpful. It is beautiful to be in a relationship with someone you love or care about. That's why it can be equally painful and upsetting when that relationship develops problems. The cause of these problems is usually quite complex and cannot be sorted out on your own. Couples constantly arguing and disagreeing are not creating a healthy household for themselves. If there are children in that household, it will be even worse for them because they must hear all the negativity between the two partners. Therefore, getting couples' therapy is essential not to affect the children.
Why Couples Counselling?
So many relationships have problems these days? Because there are many obstacles in a couple's life. There are inadequacies and confusion related to sexuality, gender, parenting, and communication. Also, the overall quality time that you spend together is not quality time. Perhaps you both work a lot and never have time for each other. In worse scenarios, your partner may have cheated on you, and now you are not sure whether to forgive them or not.
Many problems are bothering you to live your life joyfully with your partner and enjoy every movement of your life. Couples Counselling is the best way to determine if the relationship is worth saving or not.
If you face challenges in your relationship, then couples counselling may be the one thing to save it. Bharat Sharma, a marriage therapist and ThreeBestRated® Marriage Counsellor in Edmonton, has helped couples sort out their problems and determine what they want from their relationship.
Sometimes those relationships work out, while other times, they do not. However, some benefits you get from a couple's counseling are learning quality communication, conflict resolutions, and improving emotional bonding with your partner. As a therapist, I act as an unbiased facilitator that asks questions and gives advice. My goal for each session is not to take sides but rather to assist couples in reconnecting with each other and understanding each other's viewpoints in the relationship.
Is Couples Counselling Worth?
The hardest part about couple counselling is getting both partners for therapy with the commitment to improve the relationship. Since it is "couples" counselling, both partners must come to the counselling sessions. After all, how can a relationship problem be overcome if both partners are unwilling to put forth the effort? If you suggest couples Counselling to your partner, they may become defensive and say something like, "there is nothing wrong with me." I do not have a problem." However, if they genuinely care about saving the relationship, they will put aside their pride and come to the session out of their love and respect for you. If both partners take couples Counselling, it will help both connect and understand their point of view and learn about their partners' feelings and issues. A couple's Counselling can resolve the issues around you, and it can give you peace and healthy relationship, and it's worth it.
Which Couples Therapist is Best for you?
Couples Therapists are the counselors who give you couples Counseling that can help you resolve all the issues in your relationship. When searching for a marriage therapist, look for therapist's experience, education, past client feedback, and modalities used by the therapist. At Edmonton Counseling services, the couples therapist has over ten years of experience in providing relationship therapy to people.
To know more about Couples Therapy or Counselling, Go to This Page: Edmonton Couples Therapy.
What Relationship Therapist is Best?
Not all clinical counselors are the best relationship therapists, but some specialize in relationship counseling. For example, if you can sing and dance, but you are good at singing, people can say that you are a good singer, but that doesn't mean you can't dance. Some therapists have more training and experience in Relationship Therapy.
Couples Counselling Online
Online Counselling is the best option to take Couple Counselling. Nowadays, more couples take Online Couples Counselling. Because video counseling is convenient, it saves time commuting to a therapist. It is safe, and you can connect from your home. We offer online, secure video sessions for individuals and couples using HIPAA-compliant Telehealth software. If you have questions about online Counselling, you can consult us; we will guide you through it. Contact us below to book your Online Couples Counselling Session or get a quick guide.
Couples Counselling Near Me
Click on the below button to find the best couples counselor nearby and contact them at your convenience. You will get a google map of Couples Counsellors who are providing Couple Counselling near you, and you can check their reviews/ratings and directions through the contact details you can contact them directly.
Edmonton Counselling Services provides private and confidential couples Counselling. At Edmonton Counselling Services, an experienced Couples Therapist can help you in your hard time. We conduct all sessions in a professional environment where partners are free to express their feelings. The therapist will counsel both of you throughout the entire session and answer any questions you may have about what to do next in the relationship. Feel free to book your appointment if you need to short out some of your relationship issues.k
Bharat Sharma has won the 2021 ThreeBestRated® for one of the top-rated Marriage Counsellors in Edmonton. He has won the Top 3 Marriage Counsellor award twice a row.
#Edmonton South Relationship Therapist, #Edmonton Marriage Therapist, best couples counseling near me, best couples, free parking.