Features
Quiz for self-assessment
24 hours a day, 7 days a week available
Work on any device
Instant certificate upon completion of course requirements
Start anytime, self-paced,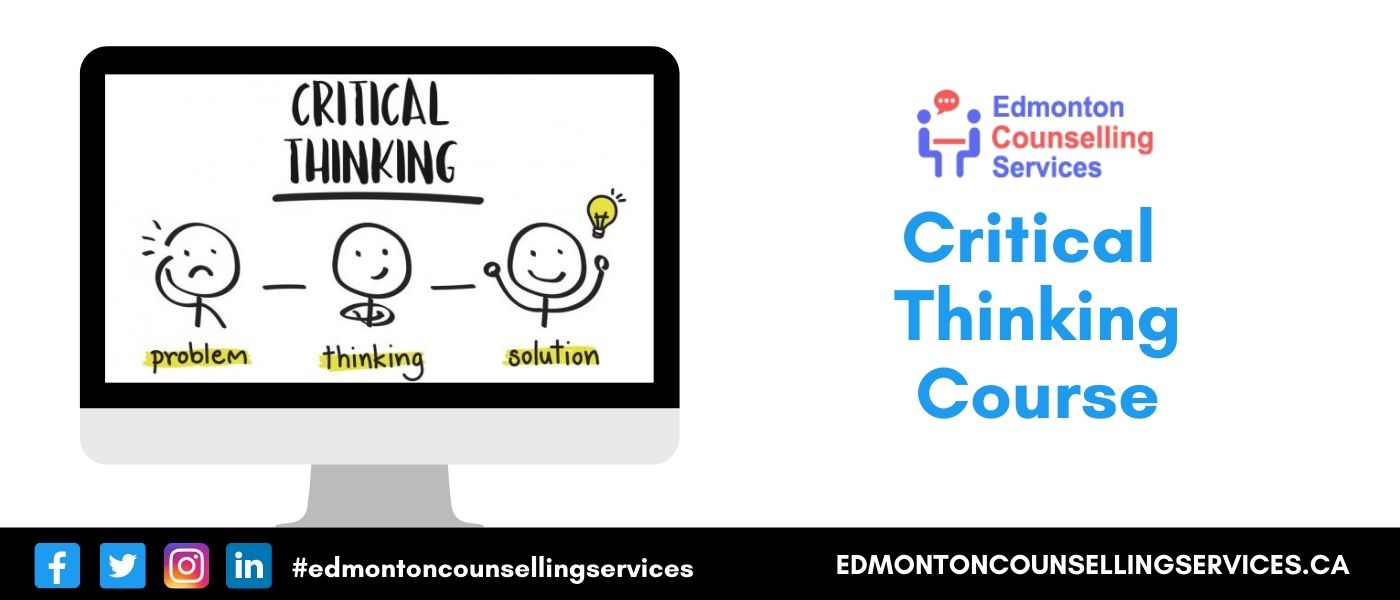 Online Critical Thinking Course
Critical Thinking is an essential skill. If you know the techniques of critical thinking, you can decide your life most precisely. Our online critical thinking course can help you learn critical thinking methods, and you teach yourself about critical Thinking by taking our online classes. This course is convenient, and you can do self-learning with the help of this course.
The Importance of Critical Thinking
Critical Thinking is one of the most important skills one can have during their formative and adult life. Unfortunately, critical thinking seems to be a skill that is woefully absent in most people throughout most history. A great many foibles could've been avoided had people in power exercised solid critical Thinking.
A great many regrettable movements, both social, political, and, not to put too fine a point on it, religious, could also have been avoided had critical Thinking weighed in on the matter at hand.
So, with hindsight being 20/20, a simple look at history can teach us just how crucial critical Thinking is. Without critical thinking, it can be challenging for someone to appreciate the essential value of Thinking – what a paradox. Let's talk a bit about what critical thinking is and why it's so important.
What is Critical Thinking?
Critical Thinking is more or less what the term would have you believe. It's all about considering something with criticality in mind, in other words, questioning everything and going in with no assumptions. It's all about handling things with a measure of doubt, or as the old-timer said, taking everything with a grain of salt. However, critical Thinking goes above and beyond, just waiting out others' claims, and the same things that you learn to evaluate this can be employed in problem-solving.
The Greater Uses of Critical Thinking
That's right, critical Thinking empowers you to be a problem-solving juggernaut. When presented with conflict or a problem, you can calmly evaluate the situation. You can weigh the ramifications of any given potential solution and probably come to a compromise that resolves the situation without being biased and minimizing said negative ramifications.
It's not easy, and critical thinking is something that you don't innately know how to do. Yes, some people have a more vital and logical mindset by their very nature. With an introductory thinking course like this one, you can learn the proper techniques, perspectives, and approaches.
Suppose you're ready to arm yourself against the great deceivers of the world and be calm and a fantastic problem solver. In that case, you want to learn critical Thinking today. Everyone should be knowing this, and its absence from academic curriculums is just mind-boggling!
12 Modules of Online Critical Thinking Course
Module 1: Getting Started
Module 2: Components of Critical Thinking
Module 3: Non-Linear Thinking
Module 4: Logical Thinking
Module 5: Critical Thinkers (I)
Module 6: Critical Thinking (II)
Module 7: Evaluate the Information
Module 8: Benefits of Critical Thinking
Module 9: Changing Your Perspective
Module 10: Problem Solving
Module 11: Putting It All Together
Module 12: Wrapping Up with Critical Thinking
Benefits of Online Critical Thinking Course
• Instant certificate upon completion of course requirements
• Quiz for self-assessment
• Start anytime, self-paced,
• 24 hours a day, 7 days a week available.
• The course can also be taken on any device; desktop, Laptop computers, SmartPhone, or Tablets that have access to the Internet.
Requirements:
Please make sure you add your first name & last name in your portal so that a certificate of completion can be generated for you.
You have seven (7) days from the day you registered to finish this course and after seven days you will not have access to the course.
It is expected to spend 45 minutes to 60 minutes per module to reflect, make notes, and practice the skills & concept.
If you do not complete the course in seven days you fail the course. and in that situation, You will have to register again if you need to complete the course.
Online Critical Thinking Course Fees
Price: $107.00
No, but important modules have quizzes.
Yes, you'll once you complete this course requirement.
Yes, you can take breaks, your breaks won't affect modules. However, quizzes have timers so don't take a break while taking quizzes.