Features
Quiz for self-assessment
Work on any device
Start anytime, self-paced
24 hours a day, 7 days a week available
Instant certificate upon completion of course requirements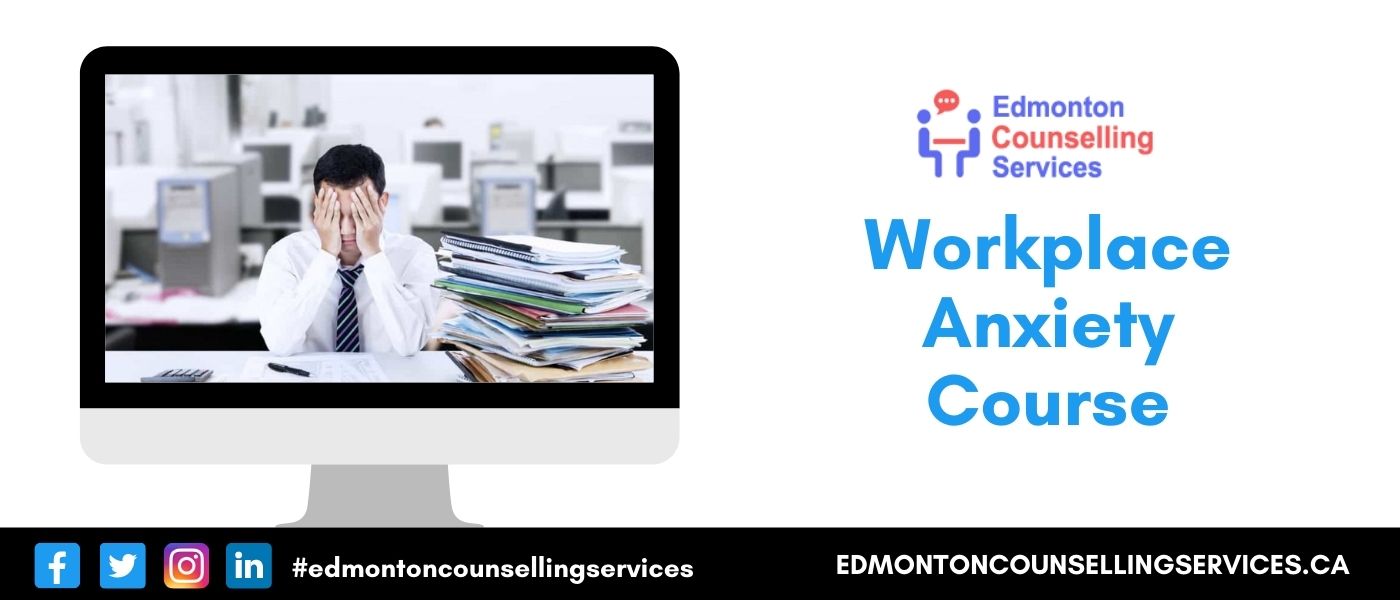 Online Workplace Anxiety Course
You may be new in the workplace, or you will deal with a new task at your workplace. In these situations, anxiety and stress are common issues for the employees. While anxiety is affecting your life, you will not be able to do your everyday activities normally. The employers also find a decrease in the productivity level. Workplace anxiety course helps you to learn anxiety management techniques that will help you to manage your anxiety. However, you'll also learn about Workload management skills that will help you stay calm and happy.
What is Workplace Anxiety Course?
When you cannot control your negative feelings and stress at your workplace, you may join a training program. A lot of people have enjoyed benefits from workplace stress & anxiety management training. The course will help you in overcoming anxious feelings very quickly.
Why is workplace anxiety training important?
An Individual must be anxiety-free to enjoy life and be productive while working.  Good mental health is always a must for everyone. It makes the workers positive and productive.
You may have thought of undergoing treatment to remove stress. However, we believe that the training program is the most natural solution to alleviate anxiety issues.
Online Workplace Anxiety Classes
The comprehensive training classes will enable you to know about workplace stress, the anxiety of different types of stress. You may also learn about various symptoms of managing it. The training will assist you in finding the source of anxiety. Furthermore, stress differs from nervousness, and the course will help you to know those differences.
Although you may not have anxiety, you can still join the course. It will help you to recognize others' symptoms- negative feedback, irrational fears, and avoidance of social situations.
12 Modules of Online Workplace Anxiety Course
Module 1: Getting Started with Workplace anxiety
Module 2: Common Types of Anxiety
Module 3: Recognizing Symptoms In Others
Module 4: Coping Strategies (I)
Module 5: Coping Strategies (II)
Module 6: Don't Avoid the Situation
Module 7: Differences in Anxiety and Normal Nervousness
Module 8: Physical Symptoms
Module 9: Recognize the Positive Aspects of Anxiety
Module 10: Common Anxiety Triggers
Module 11: When To Seek Extra Help?
Module 12: Wrapping Up with Workplace Anxiety
Benefits of Online Workplace Anxiety Course
Instant certificate upon completion of course requirements
Quiz for self-assessment
Start anytime, self-paced,
24 hours a day, 7 ( Seven) days a week available.
The course can also be taken on any device
Online Workplace Anxiety course Fees
Price: $107.00
No, As Quiz is included in Modules so you to go through with it
You can purchase through our website all you have to click on buy button and than complete the process.
Yes, it is helpful to all individuals.