Features
Work on any device
Quiz for self-assessment
Instant certificate upon completion of course requirements
24 hours a day, 7 days a week available
Start anytime, self-paced
Overview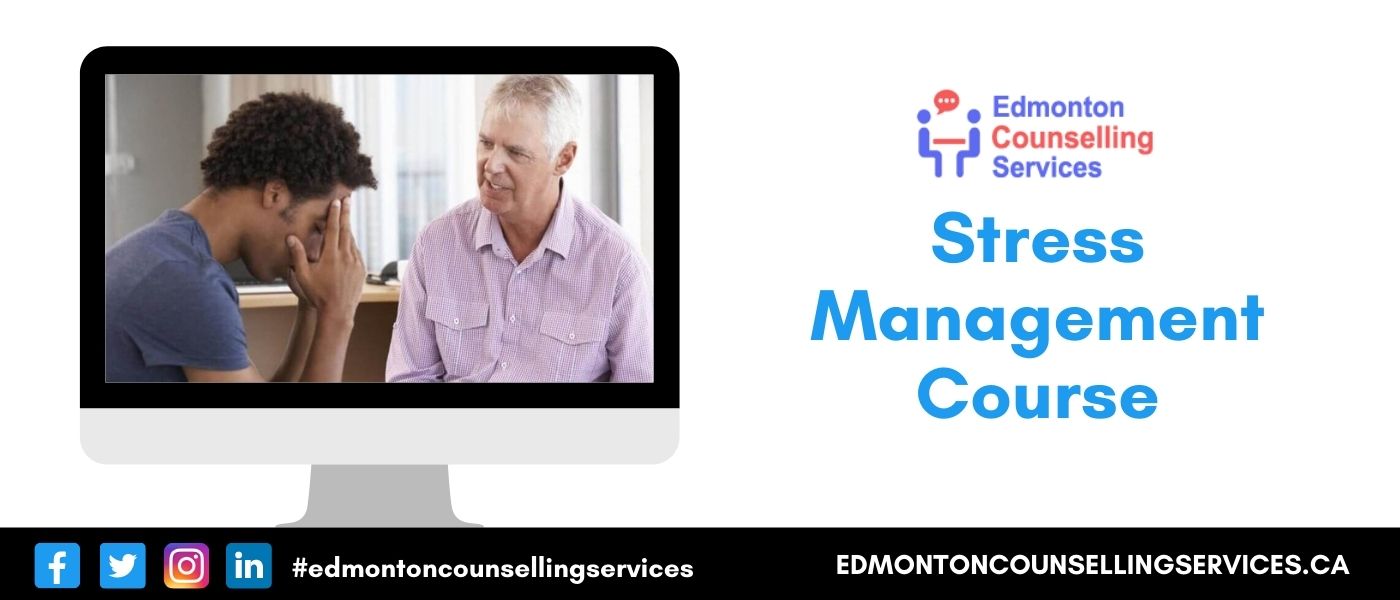 Online Stress Management Course
Stress Management course is like the necessity in Morden lifestyle. Today we have a lot to lose, and we have thousands of dreams waiting in line to happen. Life is hard nowadays, and it is getting harder and harder. And stress has become the normal thing that affects everyone. You can choose to stay away from stress, but still, you'll feel pressure because of something. Stress Management course helps you to learn methods of managing your stress that you can use to clear your mind and deal with it simultaneously.
What is Stress Management?
Stress is the scourge of modern society. Adult life is stressful during good times, and it certainly seems that the past couple of decades haven't been the greatest of times for most of the world. While we can certainly blame the media for overblowing things and abusing fear-mongering to get attention, it's a stressful world out there.
Even without the outside world's stresses, daily life for a working adult can be profusely stressful. Very few people love their job enough to look forward to it daily. The various accoutrements that come with this, such as commutes, co-workers, and deadlines, can be soul-crushing. And all of this is done to pay bills, fulfill taxes and take care of a family that may not be the best, showing its appreciation for your efforts.
Online Stress Management Classes
Stress Management Classes help you learn management skills and stress, which help you in a hard time and critical thinking. Any relations you have like family, spouses, friends can also be the source of your stress.
Stress is unhealthy, but the more aware you are of the focus, the worse the stress itself will seem. It's like a fire that provides its fuel. Stress management can't take the pressure away, but it can help you be a master of managing it and not letting it get the better of you.
Why is stress so unhealthy?
Stress can be soul-crushing. For one, it has physical effects on you. Severe stress can result in neurological problems, both physical and psychological, as well as causing extreme fatigue, loss of focus, loss of appetite, and severe gastric issues.
The psychological ramifications, as well as their emotional counterparts, are the ones that should not be underestimated. When you feel an overwhelming sense of stress, you can lose your zest for life, as it were. A job that you actually might've loved can be something that you hate, and you can't enjoy any other aspects of your life.
When you're under the symptoms of stress, your loved one suffers as well. You're not the same person you usually are when you're under this kind of pressure, which will impact your family and friends. It will also diminish the quality of your work and threaten your career if left unchecked.
What goes into stress management?
There's too much to cover in such a small space, but we can give you just what stress management entails. It's all about getting into the right psychological and emotional mindset. Well, that's the first step. You can't let the stress consume you. You have to train yourself to respond to stress adequately, with the appropriate outlook.
From there, you can process the stress in several constructive ways, and a little bit of critical thinking can go into this (another course we offer). You can learn various practices to help you process the stress, such as meditation, mantras, learning to take breaks, and immerse yourself in something for a moment that distracts you, any number of things.
12 Modules of Online Stress Management Course
Module 1: Getting Started with Stress
Module 2: Understanding Stress
Module 3: Creating A Stress-Reducing Lifestyle
Module 4: Altering The Situation
Module 5: Avoiding The Situation
Module 6: Accepting The Situation
Module 7: Using Routines To Reduce Stress
Module 8: Environmental Relaxation Techniques
Module 9: Physical Relaxation Techniques
Module 10: Coping With Major Events
Module 11: Our Challenge To You
Module 12: Wrapping Up with Stress
Benefits of Online Stress Management Course
• Instant certificate upon completion of course requirements
• Quiz for self-assessment
• Start anytime, self-paced,
• 24 hours a day, 7 days a week available.
• The course can also be taken on any device; desktop, Laptop computers, Smart Phone or Tablets that have access to the Internet.
Online Stress Management Course Fees
Price: $107.00
Curriculum
Module 1: Getting Started

Module 2: Understanding Stress

Module 3: Creating a Stress-Reducing Lifestyle

Module 4: Altering the Situation

Module 5: Avoiding the Situation

Module 6: Accepting the Situation

Module 7: Using Routines to Reduce Stress

Module 8: Environmental Relaxation Techniques

Module 9: Physical Relaxation Techniques

Module 10: Coping with Major Events

Module 11: Our Challenge to You
Instructor
FAQs
Not Particularly, But if you consult a therapist they'll help you with the best.
This course is created with dynamic Stress Management techniques and that's why it fits with all age groups from 12-50 Years.
Yes, Once you complete the requirements of this course.
Yes, this course help in stress disorder.