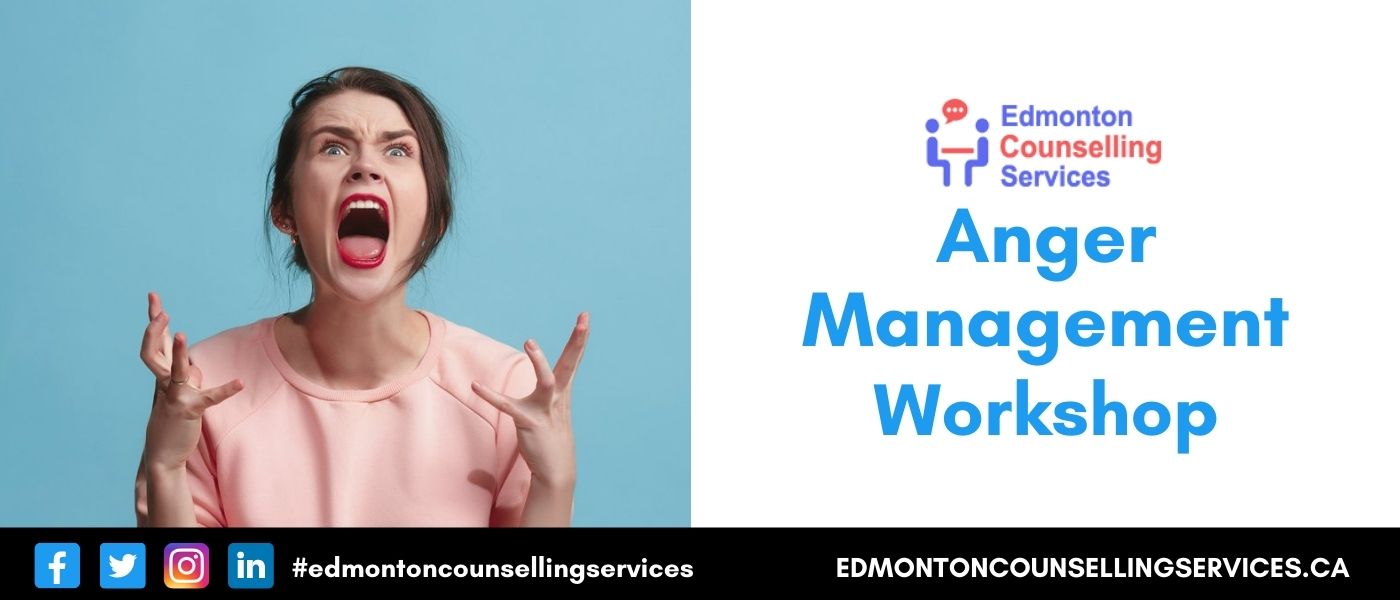 Online Anger Management Workshop
Whether you have been court-ordered or by the employer for Anger Management, or you need personal development. Online Anger Management Workshop is the solution for you. Online Workshop, clients, can complete the program at their leisure in the comfort of their home.
• Available weekdays, evening, or Weekend; Start any time
• The program can be done online from home, online Anger Management
• The certificate of completion will be issued after you have completed the entire program.
Anger Management Workshop
Anger is a normal human emotion. If something unfair happens to us or someone we care about, it can make us feel angry. The question is whether you can control your anger or not. Stress and anxiety are inevitable in life, but that doesn't mean they have to hold you.
If you know how to manage your anger, then you will never let it ruin your livelihood again, and it can be learned by attending Counselling for Anger Management.
Everyone who suffers from chronic anger has a trigger that sets it off. The anger could be a particular kind of circumstance that creates an angry, emotional reaction.
It might even remind you of something terrible that happened to you in the past. Once you can understand where the anger comes from, you can learn to manage it.
Making peace in your mind with past traumas and negative experiences is essential. That's how you can let go of the resentments and disappointments.
Why need Anger Management Workshop?
People who are unable to control their anger will have trouble controlling their actions. Once those angry emotions build up for too long, the person will turn violent. When people commit crimes that stem from anger, they must seek anger management therapy. However, it would help if you did not wait until a judge forces you to go.
If you feel like you have an anger problem, seek help immediately through Counselling for Anger Management. The sooner you learn to manage your anger, the better it will be for you and your family. Chronic anger is not something we are born with.
If you feel angry all the time, there must be an underlying reason. Perhaps you suffered emotional or physical abuse, which you can't stop thinking about. Maybe you feel the world has been unfair or unkind to you.
So, you use anger as a way of getting back at everyone. Feelings of frustration, loneliness, injustice, failures, and humiliation are just some reasons why people feel angry. The longer these feelings go unmanaged, the worse they will get. Meanwhile, the anger will worsen right along with it unless the individual receives Counselling for Anger Management.
Online Anger Management Course
Online Anger Management Course is created with self-learning technique. The course itself is knowledgeable enough that if you take this course and learn anger management, you can start controlling your anger and learn how to release your anger healthily.
It gives you the ease of taking you don't have to go for anger management counselling or in-person therapy sessions. All you can do is purchase this course online, and then after, you can take this course at your home on your mobile or laptop.
Once you complete the course, you can also generate a certificate to certify that you have attended an anger management program that will help as documentation.
Facilitator
BHARAT SHARMA, M.P.C.C., R.P.C. CCAC
Master Practitioner in Clinical Counselling, Canadian Clinical Supervisor, Registered Professional Counsellor. For More Details about our Anger Management, please click here: Anger Management Program & Anger Management Workshop
The certificate of completion will be issued after you have completed the entire program.
Anger Management Program Objective
Anger management means managing your anger. However, you might wonder how exactly you do that? Counselling for Anger Management or Anger management therapy can be administered in groups or on an individual basis.
When a judge orders a person to anger management, it is usually for group therapy. However, our anger management counselling sessions are done individually.
Our licensed counsellor will create a controlled environment where you can release your anger. Then you will learn to understand where it comes from and how to stop it from growing through the Counselling for Anger Management.
Anger Management:
• Learn the dynamics of anger in terms of the anger cycle and the fight and flight process.
• Know common misunderstandings about anger, its myths, and its factual refutations.
• Know the helpful and unhelpful ways of dealing with anger.
• Understand the variations between objective and subjective language.
• Know tips in identifying the problem.
• Express a feeling or position using I-messages.
• How to work out Negotiation and solution-building.
• Reflection on one's hot buttons and personal anger dynamics.
• Learn and practice de-escalation techniques to avoid confrontation.
When and where is it offered?
One-to-one program is offered at Edmonton Counselling Serveries: 2923 – 66 St NW, Edmonton, AB. T6K 4C1
Online Workshops can be taken from anywhere on the internet
Private one to one session is flexible and available on evenings and weekends
How much does it cost?
Online Anger Management Program: $178
The employer may cover this fee, extended health benefits, or eligible for the tax credit by CRA under medical expenses. I am an authorized "medical practitioner" to claim medical expenses on income tax returns.
Here is a link to find more information: the following link. https://bit.ly/2vDmeic. I will provide you invoice you need to submit for possible reimbursement.
What is the difference between an online workshop and a private workshop?
An online workshop can be done anywhere and anytime. A private one-to-one covers the same material as an online workshop and in a confidential one-to-one session in the clinic.