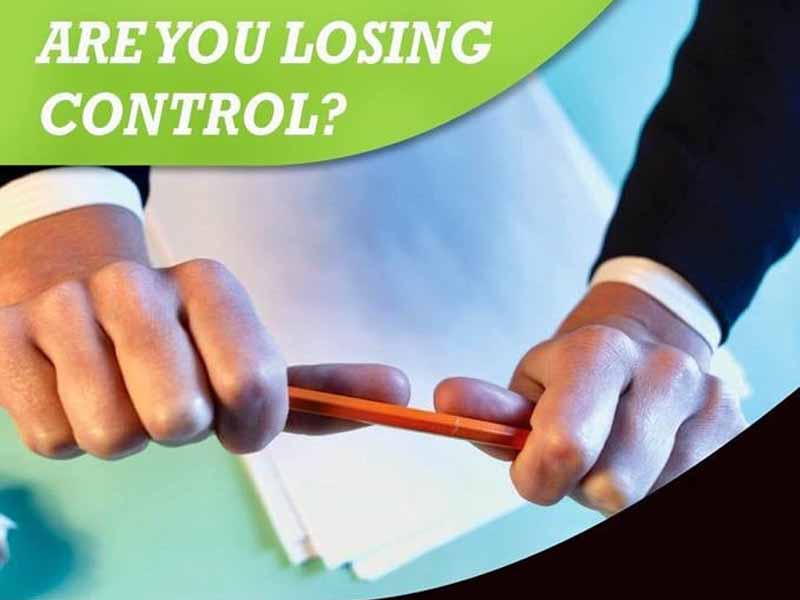 One Day Anger Management PROGRAM
One Day Anger Management;  When the Court, your employer, or your spouse tell you to get into an anger management Training
Is anger interfering with your life?
One Day Anger Management ; Anger can be an awfully damaging force, costing people their relationships &  jobs, and even their lives when it gets out of control. However, since every individual experiences anger, it is important to have positive approaches to manage it effectively. The Anger Management Training of Edmonton Counselling Services  will help learn you how to identify their anger triggers and what to deal with situations when they get angry
Please answer these questions;
Do your family or friends say you fly off the handle quickly and you need to learn anger management?
Do you find in trouble at work because of your anger?
Is your relationship or marriage at risk because you fight too much?
Do you have road rage?
Why anger management needed?
Are You Mandated to Take Anger Anger counselling by the Court or Workplace? Is anger taking over you and you want to save your family or failing relationship? Do your family or friends say you lose your cool quickly and you need to learn anger management? Do you find in trouble at work because of your anger? Is your relationship or marriage at risk because you fight too much? Do you have road rage?
Do you get aggravated because people do not act the way you think they should act? If you answered "yes" to any of these questions, you might have an issue with anger. Our Anger Counselling can help you. In the counseling sessions, it will be addressed how to stop your anger affecting you emotionally & physically. What is anger and what is not the anger?
 ABOUT OUR ANGER MANAGEMENT PROGRAM
Emotional Intelligence Course on: 'How To Stop the Destructive Vicious Cycle of Chronic Anger!
In this anger management program, you will be able to Understand anger dynamics regarding the cycle of anger and the flight or fight mode. You will go through everyday myths about anger and their facts, the psychological and situational reasons, where to stop, how to deal with difficult people and learn avoid conflict which may cause you to be angry.
Highlights of the Anger Management Program:
Understand anger dynamics regarding the anger circle, the fight and flight theory, and psychology behind the anger.
Find out the common myths and their factual refutations about the anger.
Learn the helpful and unhelpful methods of dealing with conflict.
Be aware of the difference between subjective language and objective language.
Understand to find out the root cause of the problem.
Learn how to express a feeling or position using I-messages.
Learn the technique for Negotiation and solution-building.
Recognize your hot buttons and personal anger dynamics.
Learn and practice how to de-escalation anger situations and learn powerful techniques to be used during the conflict to avoid confrontation.
The program will guide you through the helpful and unhelpful ways of dealing with anger.
Know techniques for managing the anger, particular catching the anger warning signs, using exercising relaxation, coping thoughts, blowing off steam and methods.
In the Anger counselling sessions, we will teach you the difference between subjective language and objective to avoid the dangerous situation.
Where and when is it offered?
The Anger Management Program is offered at  Edmonton Counselling Serveries office located: 2923 – 66 St NW, Edmonton, AB. T6K 4C1 (near Grey Nuns  Hospital ). Free parking is available.
One day Workshops are mostly on Weekends; Sundays from 9:00 a.m. to 4:00 p.m. We do have an Online Anger Management program. clients can finish the program at their leisure.

We offer a few options, through group Workshops, individual ( one to one Private)  or couples Anger Management Sessions to meet your needs.

Individual Anger Management Sessions are available any regular days and  One-Day Anger Management Workshop held on a weekend.
1.45 Hour and 3-hour private sessions are flexible and available any regular workdays,  evenings and weekends.
Benefits of Anger Management Program
Less stress and better relationships. Break "old patterns" that don't work. Develop emotional intelligence (EI) and emotional maturity. Learn how to create a healthy boundary. Better relationships with family and at work. Reduce emotional reactivity & level of stress. Learn how to minimize conflicts. Improve communication skills
Emotional Signs of Anger
Rage, Irritability, Feeling overwhelmed, Anxiety, Thinking about hurting yourself or others, Trouble managing thoughts, etc.
Physical Signs of Anger
Tightening of the chest, Fatigue, Tingling, Increased blood pressure, Heart palpitations, Headaches & pressure in the head sinus cavities.
Some Causes of  Anger?
Stress, Environment, Abuse, Financial issues, Family situations, Overwhelming situations ( School, work,  family responsibilities), Frustration, No time for yourself (self-care) & Not being heard.
The Outcomes of the Anger Management Program
You will learn the necessary tools and strategies to prevent anger-related incidents in the future.
How much does it cost?
Regular session: $187 per session ( Private one to one Session 50 Minutes)
Condensed Private session: $ 355 per Session ( 1.45-hour Session) 
Fees may be covered by your health insurance plan. We offer Direct Billing to  Alberta Blue Cross, The Co-operators, The SSG, Financial Group, Equitable Life, Quick card & GreenShild.
Fees are also eligible for a Tax credit if you do not have health insurance. I am authorized "medical practitioner" for the purpose of claiming medical expenses on income tax returns.  My fees are eligible medical expenses you may claim on your tax return for a tax credit.  You can find more information at the following link.  https://bit.ly/2vDmeic.
We do offer a Sliding Scale Fee for 10 sessions one to one anger management program if you do not has any insurance/benefits to cover the cost of counseling and if you are low income.
Urgent / Rush Appointment is available for private  1.45 and 3 hours anger management sessions including evening, weekends and regular business days.
Facilitator
BHARAT SHARMA, M.P.C.C, R.P.C, CCAC, CCS, DCA
Bharat is a Master Practitioner in Clinical Counselling & Canadian Clinical Supervisor. He focuses on constructive and real solutions for clients to manage anger. Bharat employs cognitive-behavioral therapy (CBT), psychodynamic, and interpersonal anger control skills.
Court referred clients are accepted.
Referrals welcomed from lawyers, peace officers, employers, H.R. managers and EAP specialists,  supervisors, etc
Upon request, the certificate of completion can be issued after you have completed the entire program. 
Gain Control Over Your Anger. Reach Out for Professional Help.
Book an online appointment today by clicking the " Request Appointment" tab.
One Day Anger Management Edmonton