Features
Instant certificate upon completion of course requirements
24 hours a day, 7 days a week available
Start anytime, self-paced
Quiz for self-assessment
Work on any device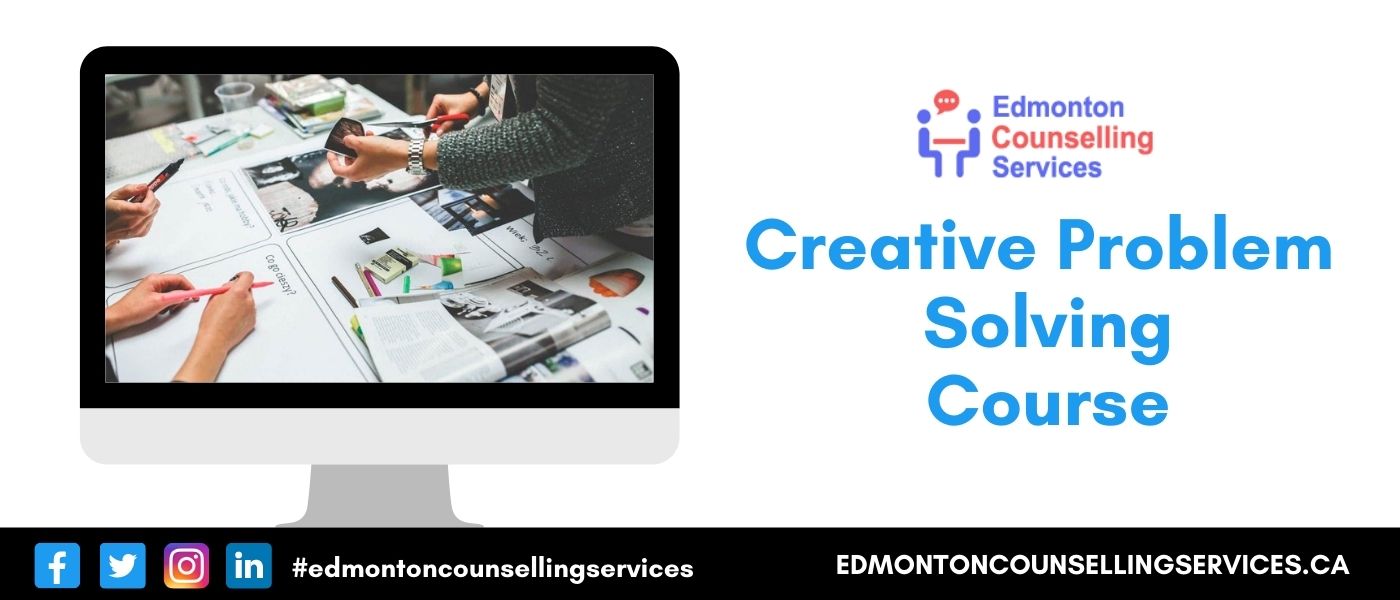 Online Creative Problem Solving Course
Challenges, obstacles, and problems are prevalent in our personal and professional life. However, it is not easy for us to overcome them. Most of us do not have the inherent skills to be logical and systematic in solving problems. That is why we need specialized training to achieve these skills. This problem-solving training course is one of the best options for dealing with various types of issues.
What is creative problem-solving?
It is a process to redefine opportunities and problems and find innovative solutions for taking better actions. The individuals may take part in this course to acquire problem-solving ability. This skill will help them to increase productivity in business. Thus, you may also invest in an action-oriented, high-impact unique problem-solving course.
Online Creative Problem Solving Classes
The online class course helps you stimulate your creativity and grow your divergent thinking ability to solve problems. You can identify the value of applying systematic techniques for problem-solving purposes. Moreover, the course helps you in using various techniques and tools for stimulating your creative thinking ability.
How the course will benefit you
When you cannot solve anything with a practical approach, your creative thinking skill enables you to see the issue positively. You may judge it from a different angle. This is also applicable to an organization. The original thinking approach helps you in taking part in the dynamic setting.
Most organizations have creative employees. A creative process results in office personnel, supervisors, managers, and various other members. Thus, problem-solving training will help you to create unity in your organization. You will also gain the ability to solve everyday issues.
12 Modules of Online Creative Problem Solving Course
Module 1: Getting Started with Creative Problem Solving
Module 2: The Problem Solving Method
Module 3: Information Gathering
Module 4: Problem Definition
Module 5: Preparing for Brainstorming
Module 6: Generating Solutions (I)
Module 7: Generating Solutions (II)
Module 8: Analyzing Solutions
Module 9: Selecting A Solution
Module 10: Planning Your Next Steps
Module 11: Recording Lessons Learned
Module 12: Wrapping Up with Creative Problem Solving
Benefits of Online Creative Problem Solving Course
Instant certificate upon completion of course requirements
Quiz for self-assessment
Start anytime, self-paced,
24 hours a day, seven days a week available.
The course can also be taken on any device; desktop, Laptop computers, SmartPhone, or Tablets that have access to the Internet.
Online Creative Problem Solving Course Fees
Price: $107.00
No, but important modules have quizzes.
Yes, you'll once you complete this course requirement.
Yes, you can take breaks, your breaks won't affect modules. However, quizzes have timers so don't take a break while taking quizzes.