Features
Instant certificate upon completion of course requirements
24 hours a day, 7 days a week available
Start anytime, self-paced
Quiz for self-assessment
Work on any device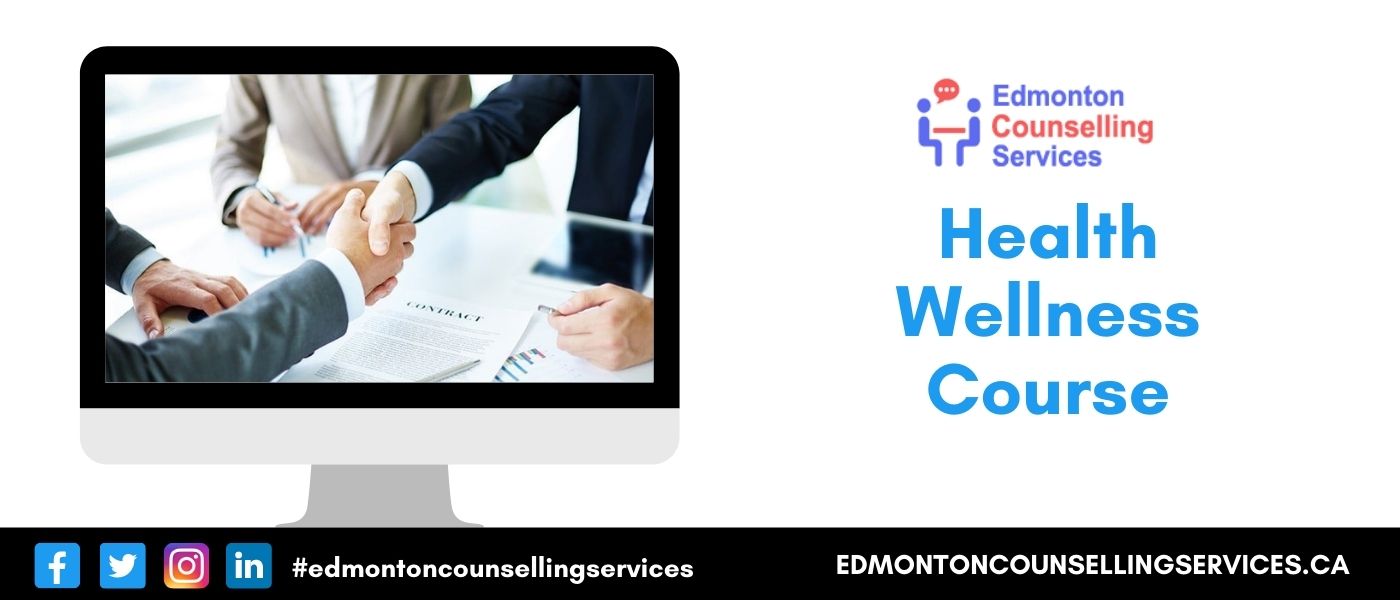 Online Health and Wellness Course
Health and wellness are essential things. Most businesses should prioritize this above the bottom dollar when it comes to their employees. Historically, it has taken acts of Congress to force companies to provide considerations for this, such as sick leave, maternity leave, bereavement leave, and so on.
Health and Wellness at Work is still a significant problem. Sometimes, these are concerns regarding health and wellness at work, but they go well above and beyond just allowances for time away from the job.
What is Health and Wellness Course?
Many countries worldwide have been more forward-thinking with some aspects of this, with a good example being Japan, in an exciting way. For people who work in offices, a very sedentary environment, time is allowed for exercise intermittently throughout the day.
Some organizations and businesses in Japan require their employees to this, which may be a bad idea, but making it available does tend to be a healthy choice. It gets the blood flowing, gets people some fresh air, gets them away from their screens for a minute as just all-around healthy for the mind, body, and "soul." And all of this you can do by learning from the health and wellness course.
Importance Health and wellness Course?
Health and wellness matter when it comes to the growth of businesses and individuals. Don't hate yourself for asking this question because where you're coming from is likely more along the lines of "why do I need to make more considerations, and I already am for health and wellness?"
Well, a healthy, happy employee is a far more productive employee. It's the same reason that sensitivity training, training on how to be a better, more likable boss, etc., are all conducive to better productivity from employees as well.
When you feel good, you work better. This applies to feeling good mentally, emotionally, and physically.
Online Health and wellness classes
The typical corporate culture in much of the developed world still doesn't exceptionally provide the leeway that it probably should for optimal health and wellness among employees. Many countries have made significant strides in the past 50 years, with the United States and Canada being a little behind the rest of the first world. However, everyone could still stand to do even better. Online classes are the best way to learn the effectiveness of health and wellness and how to apply to work because it can benefit your employee and affect your workflow, so the right way can maintain a balance between health and wellness at work.
What are some things to consider for health and wellness at work?
It all starts with the work environment. Most office spaces, especially, are very unpleasant at the end of the day. Florescent, lit dungeons are these places, labyrinths of cubicles and tight spaces with uncomfortable workstations. Strides have been made in many areas to create better workspaces, but it tends to be an afterthought.
Designing these workspaces from the ground up to be as comfortable as possible without hindering the functionality of tasks at hand would be a brilliant idea. Be gone with utilitarianism in this aspect, and bring in some homeliness and personal comfort.
This can expand beyond just offices, with many businesses putting much physical strain and wear and tear on their employees that are merely unnecessary. An excellent example of this would be cashiers and the like, who stay in one specific location throughout their entire shift but must stand for that duration for no good reason. Why must they stand, causing back pain, fatigue, sore feet, etc.? There's no reason, and perhaps it's time for this philosophy to change.
Other considerations would be perhaps allowing employees to take more breaks throughout the day. They don't have to belong breaks. Letting people get up from their stations and pace maybe once an hour for just a few minutes to clear their heads, letting them get fresh air can all go a long way to reducing that fatigue throughout the day.
Modules of Online Health and Wellness Course
Module 1: Getting Started with health and wellness
Module 2: Definition of A Health and Wellness Program
Module 3: Types of Health and Wellness Programs
Module 4: Health Behavior Programs
Module 5: Health Screenings and Maintenance Programs
Module 6: Mental Health Programs
Module 7: Evaluate the Need
Module 8: Planning Process
Module 9: Implementation
Module 10: Create A "Culture Of Wellness"
Module 11: Evaluate Results
Module 12: Wrapping Up with health and wellness
Benefits of Online Health and Wellness Course
• Instant certificate upon completion of course requirements
• Quiz for self-assessment
• Start anytime, self-paced,
• 24 hours a day, 7 days a week available.
• The course can also be taken on any device; desktop, Laptop computers, Smart Phone or Tablets that have access to the Internet.
Online Health and Wellness Course Fees
Price: $107.00
No, but important modules have quizzes.
Yes, you can take breaks, your breaks won't affect modules. However, quizzes have timers so don't take a break while taking quizzes.