Features
Work on any device
Quiz for self-assessment
Start anytime, self-paced
24 hours a day, 7 days a week available
Instant certificate upon completion of course requirements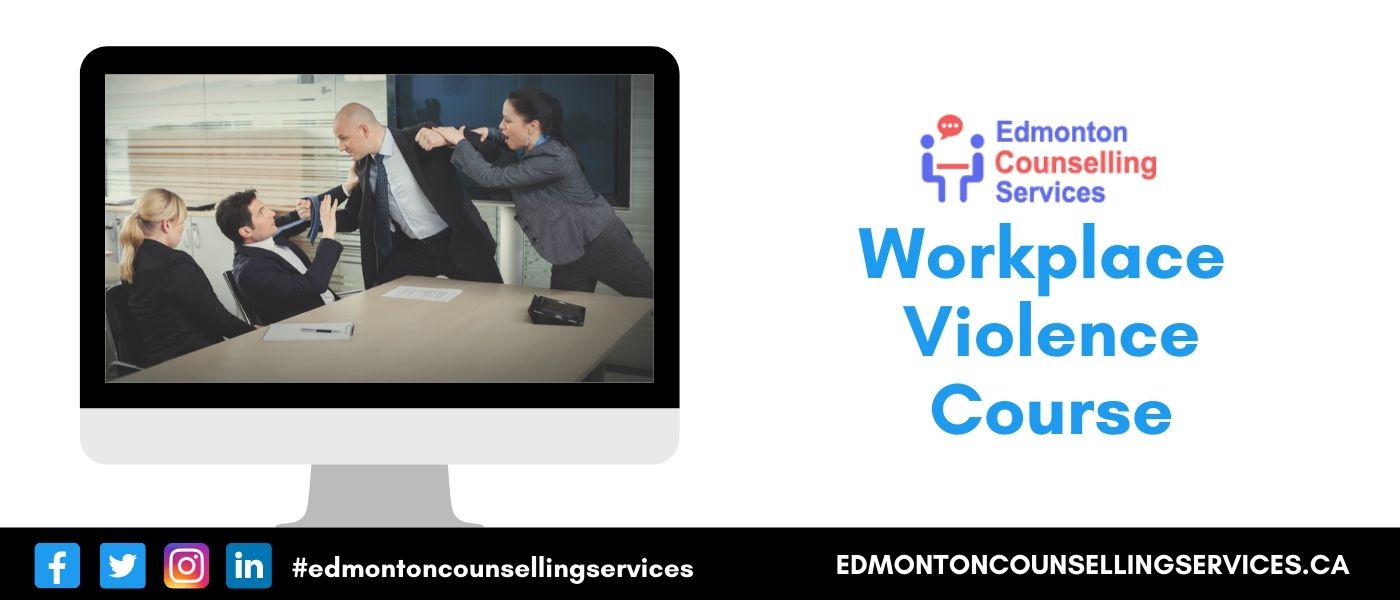 Online Workplace Violence Course
Violence is a significant problem in the workplace. Workers may face violence or harassment in any workplace from anyone. It is very important that your workers or employees feel safe or they don't get harassed by anyone. Your supervisors and workers should be able to recognize unwanted harassment and behaviours at the workplace and they must understand their duties and responsibilities so no conflict happed in the workplace. Workplace violence courses help you to prevent harassment and violence in the workplace with the help of pepper knowledge and guidance.
What is Workplace Violence Course?
Workplace violence is a critical issue that can affect your entire business and destroy your image in front of the world. Safety or security is the priority of an employer and this course offer you a full package of learning and technique that you can use to create a safe environment in your workplace and also you can help your employee to understand the workplace conflict. Once you employee understands how to respond when they face conflict and harassment. They will be able to work more productively and be happy in your organization.
Importance of Workplace Violence Course
When people spend their half-day in your workplace, it becomes a part of their life and that's why you need to help them feel safe in the workplace. When two or more people disagree on something conflict arises and it can become a fight and your employees or supervisors can harm someone or harass them badly that can result in you lose the potential employee and if that conflict becomes big it can affect your image in the market.
Workplace Violence Course helps you to learn and teach safety methods that you can use to help your employee, management or supervisors so they understand how to react in difficult situations.
Online Workplace Violence Classes
Workplace violence classes are highly effective and they helped a lot of organizations to apply safety methods in their workplace. We build a course for you by combining those workplace violence classes and you can take direct advantage of this course and apply all the safety measures in your organization so you won't let your employees too hard on each other's or stop the harassment immediately so it won't get worst.
12 Modules of Workplace Violence Course
Module 1: Getting Started with Workplace Violence
Module 2: What Is Workplace Harassment
Module 3: Identifying The Bully
Module 4: How To Handle Workplace Violence
Module 5: Risk Assessment (I)
Module 6: Risk Assessment (II)
Module 7: Being The Victim
Module 8: Checklist For Employers
Module 9: Interview Process
Module 10: Investigation Process
Module 11: Developing A Workplace Harassment Policy
Module 12: Wrapping Up with Workplace Violence
Benefits of Workplace Violence Course
• Instant certificate upon completion of course requirements
• Quiz for self-assessment
• Start anytime, self-paced,
• 24 hours a day, 7 (Seven) days a week available.
• The course can also be taken on any device
Online Workplace Violence Course Fees
Price: $107.00
No, As Quiz is included in Modules so you to go through with it.
You can purchase through our website all you have to click on buy button and than complete the process.
Yes, it is helpful to all individuals.